Have you heard of Zipcar?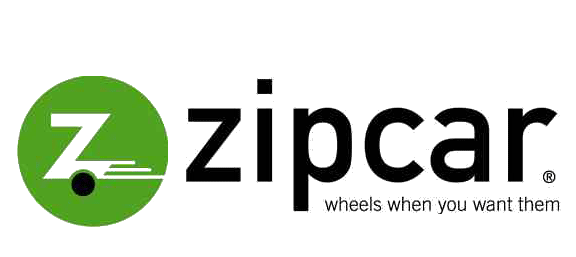 So get this, there are cars (Zipcars) parked around downtown Syracuse (and all over the country) which you can reserve and use for as long as you need (need a car for 30 minutes to move some boxes? Boom! Done! Want to Roadtrip to NYC for the weekend? Nothing to stop you!)
Step 1: Apply by providing your Driver License info. There's usually a $25 application fee but if you are a CoWorks member that fee is ZERO DOLLARS (no reason not to!)
Step 2: You'll receive a magnetic membership card which unlocks the cars when it's your time to use them. Normally you'll either be bill $7/mo or $70/year for membership, but as a CoWorks member? THIRTY FIVE DOLLARS A YEAR! Whaat?! That's AMAZING! Being a CoWorks member is the BEST!
Step 3: Reserve a car through the website or the app (it's super simple!)
Step 4: Check the car for any damage on the outside, if you find damage call it in with the app so they know you didn't do it!
Step 5: Open the car with your membership card and then, you know, drive around, do your thing! (Pro Tip: If the car was not reserved before your reservation you can take it up to 14 minutes early for no additional charge!)
Step 5: Return the car and clean it out before the end of your reservation period! (Pro Tip: If you turn on notifications you can get a text 30 min before the end of your reservation along with a notification for how much time there is before the next reservation and the simple option to extend the reservation by responding to the text message).
Fee's for the Downtown vehicles range from $8.50 - $10.50/hr (as low as $7.50/hr if you reserve from the SU lot) for regular people, but CoWorks members get a sweet discount on that, too! - not just here but everywhere in the country! Wow!
What about Insurance? BOOM! COVERED!
What about gas? POW! INCLUDED! Just use the debit card inside the car to pay for the gas!
READY TO SIGN UP?! USE THIS LINK!!
Already have a Zipcar account and want to get the benefits of being part of the CoWorks? Log into your account, Go to "My Stuff" then "My Account" and click "Join Another Account" and search for "Syracuse CoWorks"
Questions or problems? Send an email to Zipcar@SyracuseCoWorks.com!