This Saturday (April 29th) is International Tabletop Day! Bring your friends and family for some friendly competition playing old favorites or try something new!
Between them, our members have an impressive collection of tabletop games - from board games to card games and everything in between. Some favorites that we hope to have there include Scythe, Small World, Ticket to Ride, Code Names, Smash Up, Pandemic, Settlers of Catan, and more! If you're bringing children under 15 you may want to bring some less intricate games, too!
Doors will open at noon and game play will go until 8 or so (or until the last game wraps up!). Feel free to arrive at any time and bring a game (or two or three) with you.
Limited snacks will be provided, please be mindful not to get cards or game pieces greasy!
Below are some pictures from a previous, impromptu game of Scythe, brought in by John. As you can see, Dallas was the winner that time...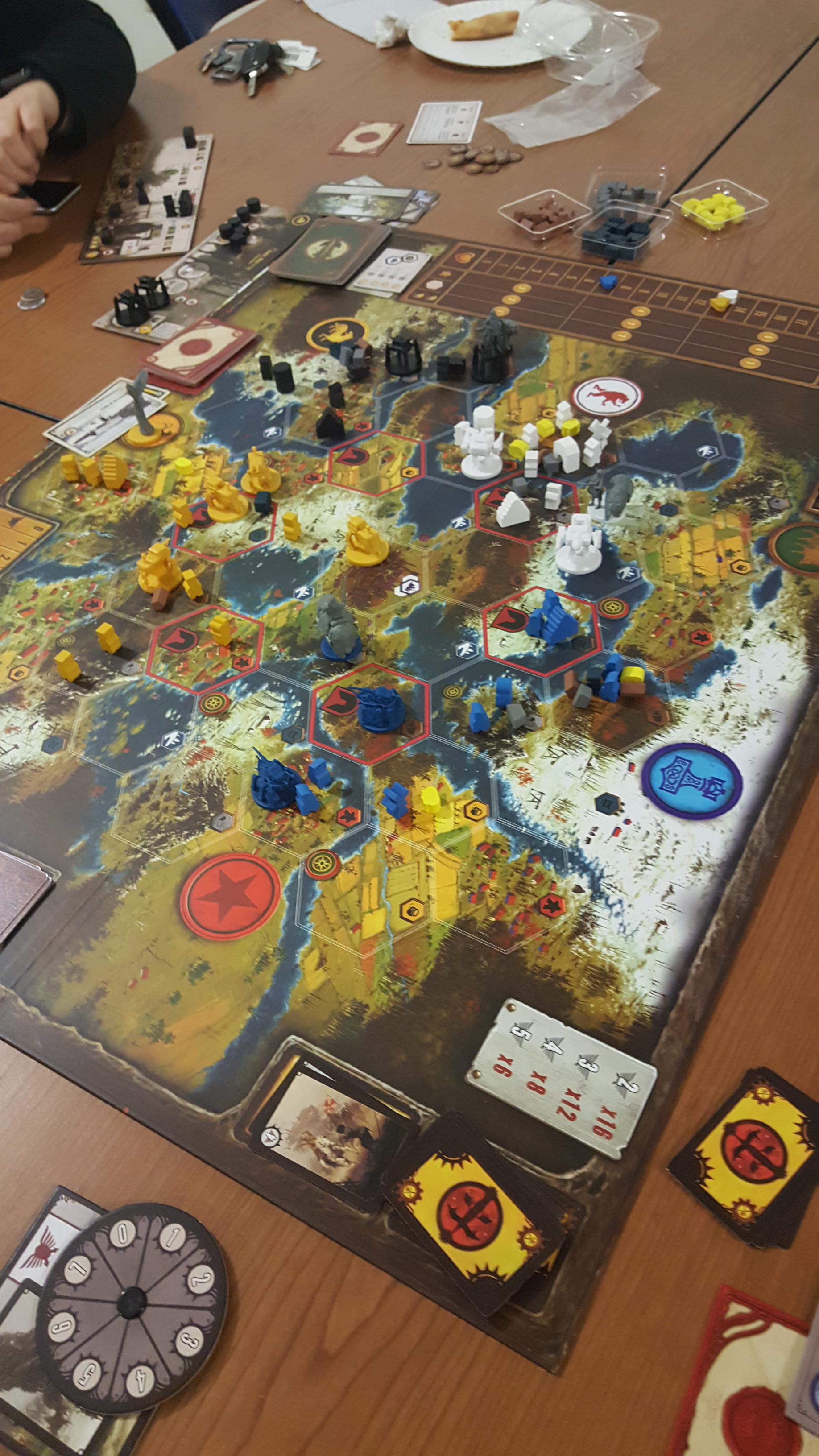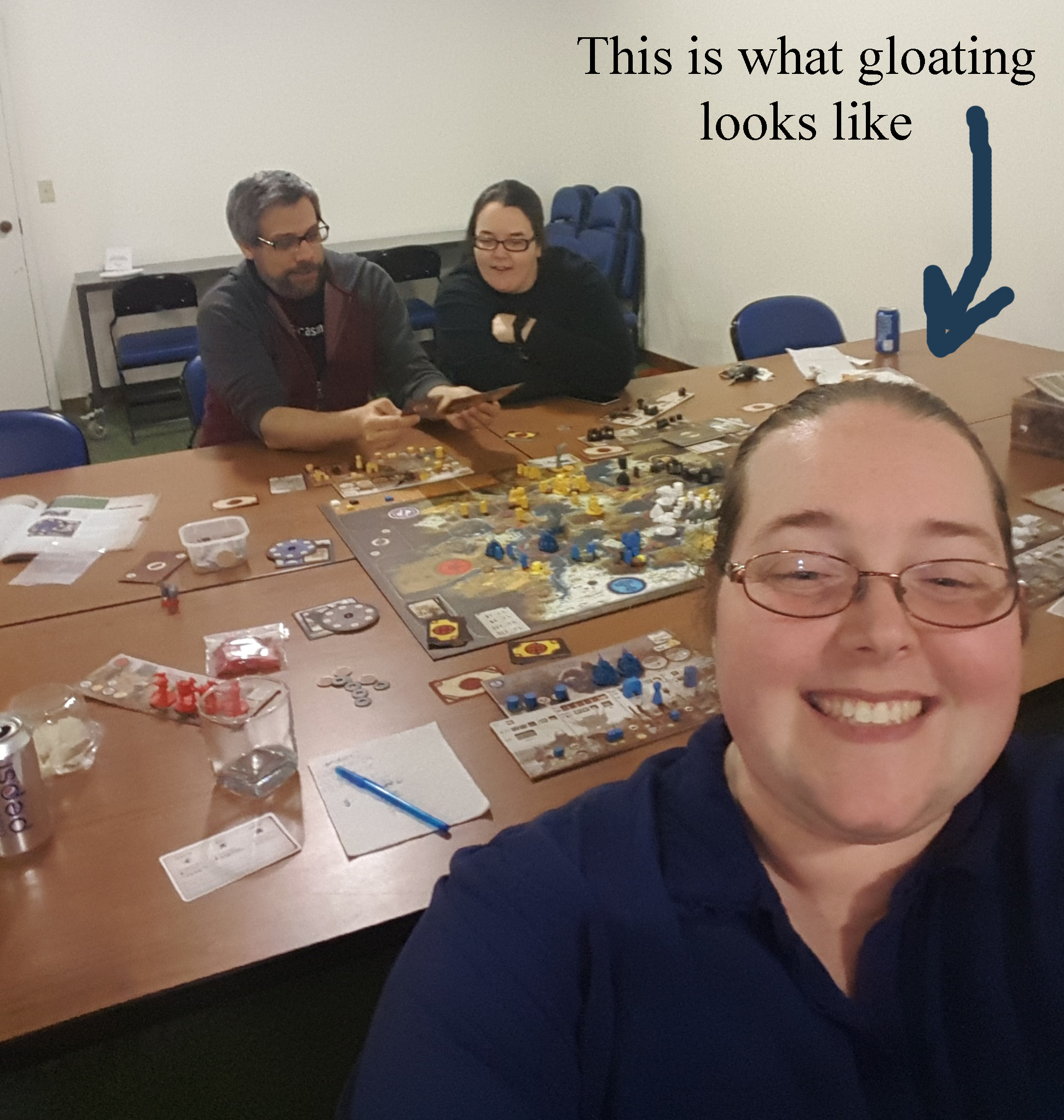 The rematch between John, Dallas, and (visitor) Matt was hard faught....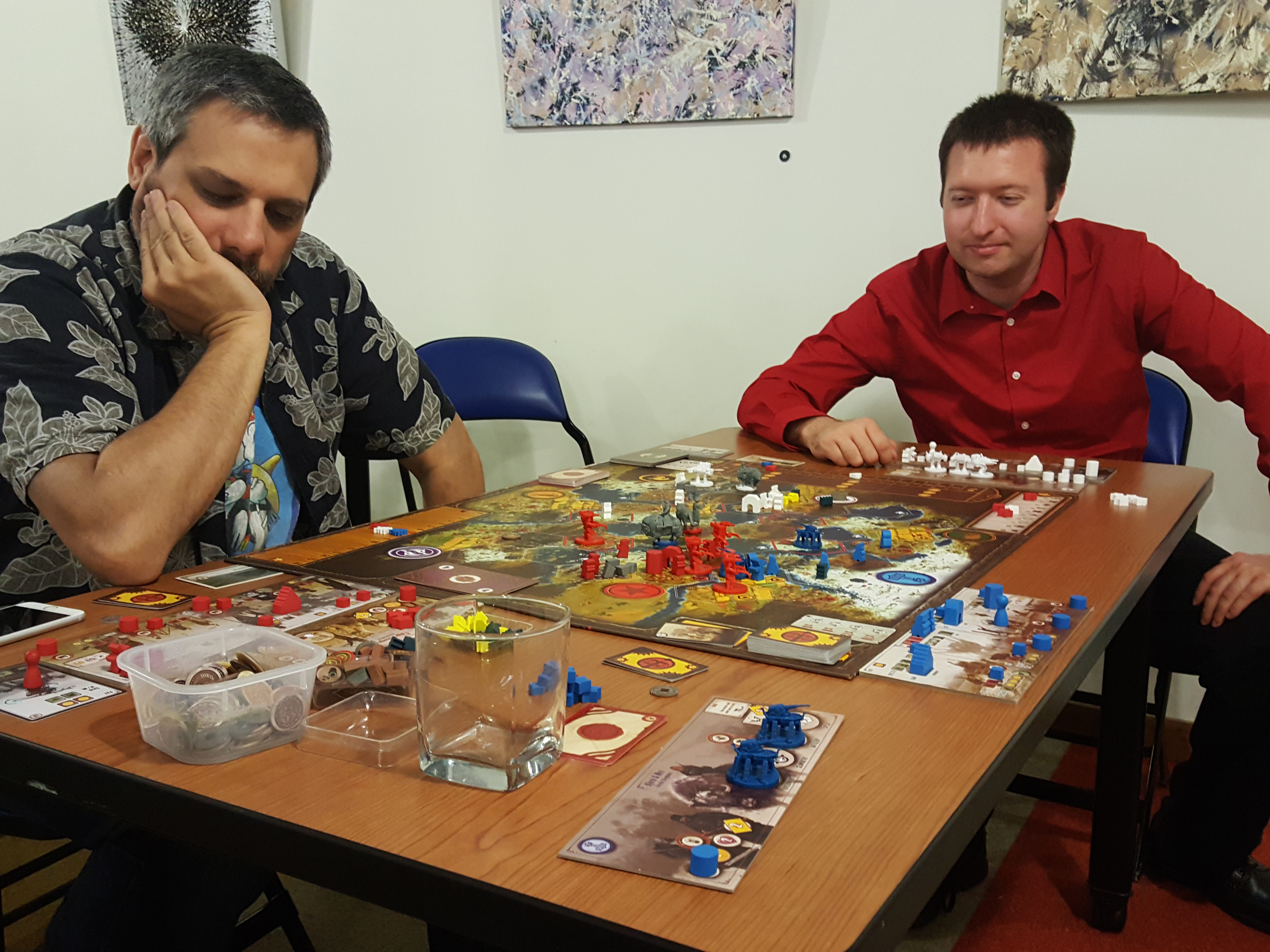 But in the end, John won.... by a lot (as you might gather from his insistence on holding the score sheet in his winning picture)....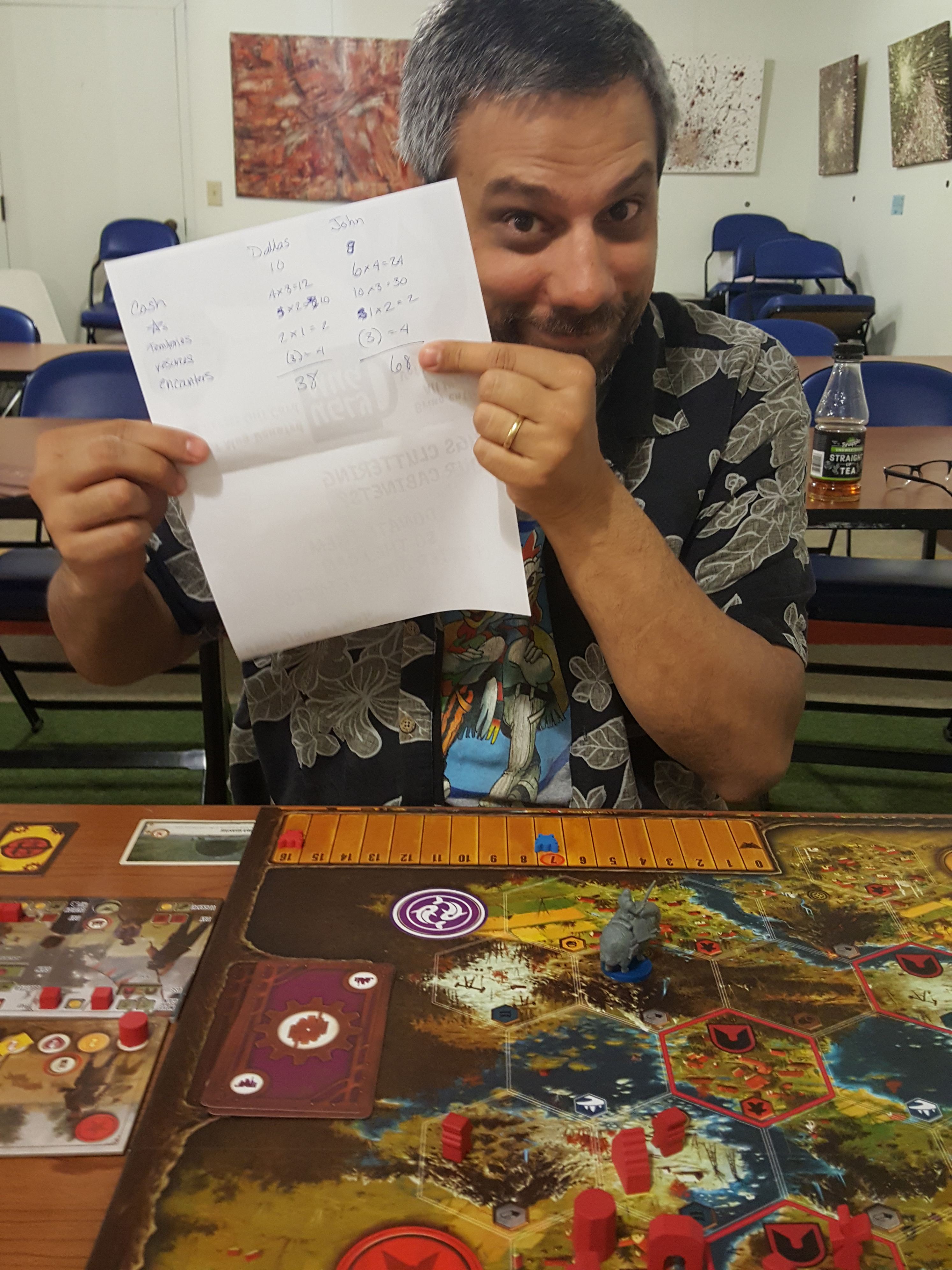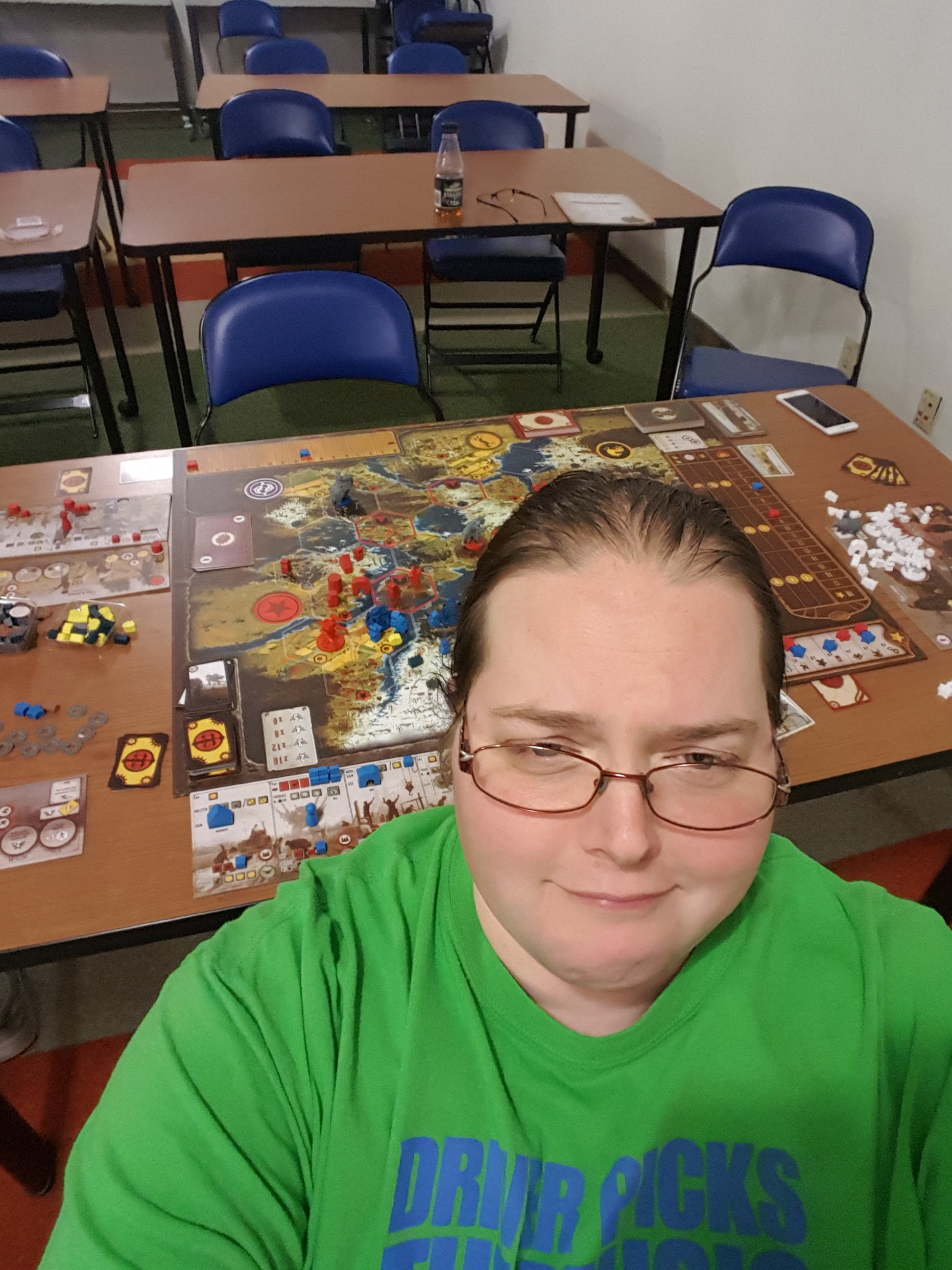 John and Dallas also taught Chris how to play Exploding Kittens (the NSFW Eddition) *gasp*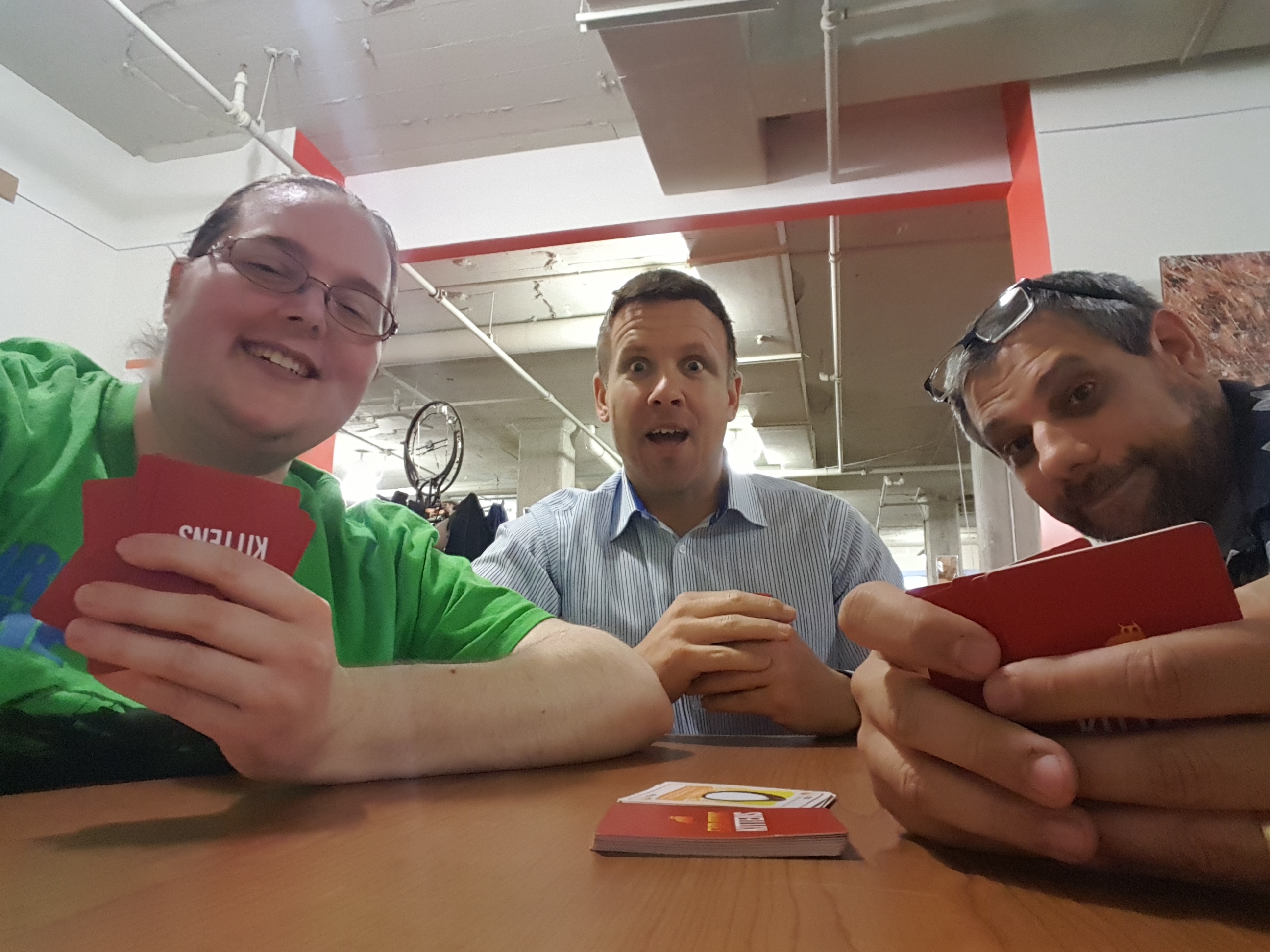 Which they immediately regretted when he started winning game after game.... I think he hustled them!