We know April 27th is the official "Take Our Daughters and Sons to Work Day" but here in Syracuse the prior week was Spring Break which meant many CoWorkers had kids at home. In the spirit of meeting the needs of our CoWorkers in a variety of capacities, we held our first "Bring Your Kids to (Co)Work Day" to give parents the chance to come in and get some work done while our on-site babysitter looked after the kids!
A bonus to holding Bring Your Kids to (Co)Work day on Thursday was that The MoST has half priced tickets on Thursdays after 4pm, so it was the perfect combination of getting some work done without worrying about the kids and having them already downtown so the whole family could pop over to The MoST for some edutainment!
First there was the egg hunt with some extra eggs hidden just for them (and also the discovery of a few eggs overlooked all week by the adults!). Here are two of our hunters after discovering one in the Hot Chocolate Box!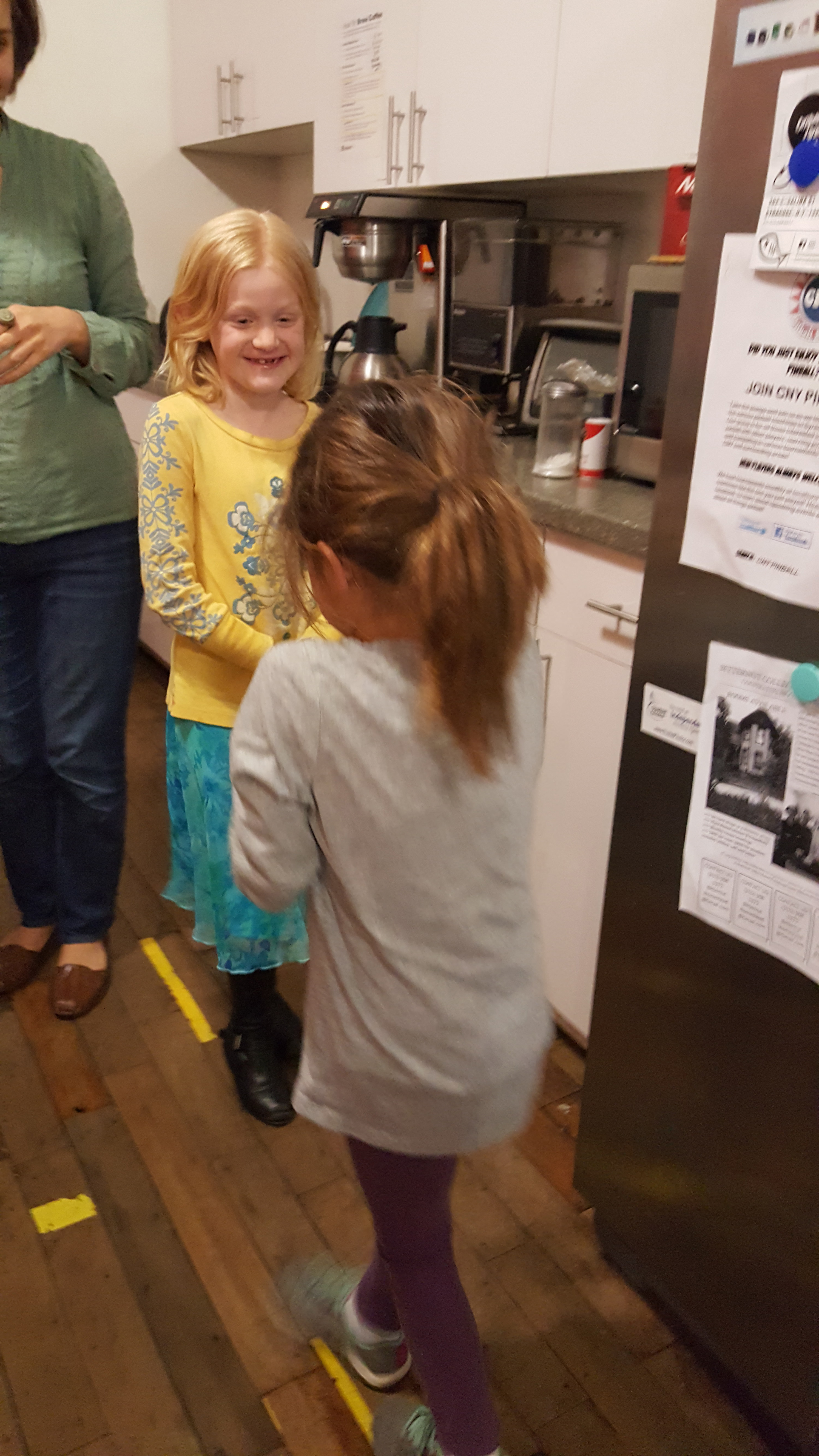 After the hunt it was time to write names on tickets for the Kids' Raffle and of course count and trade candy!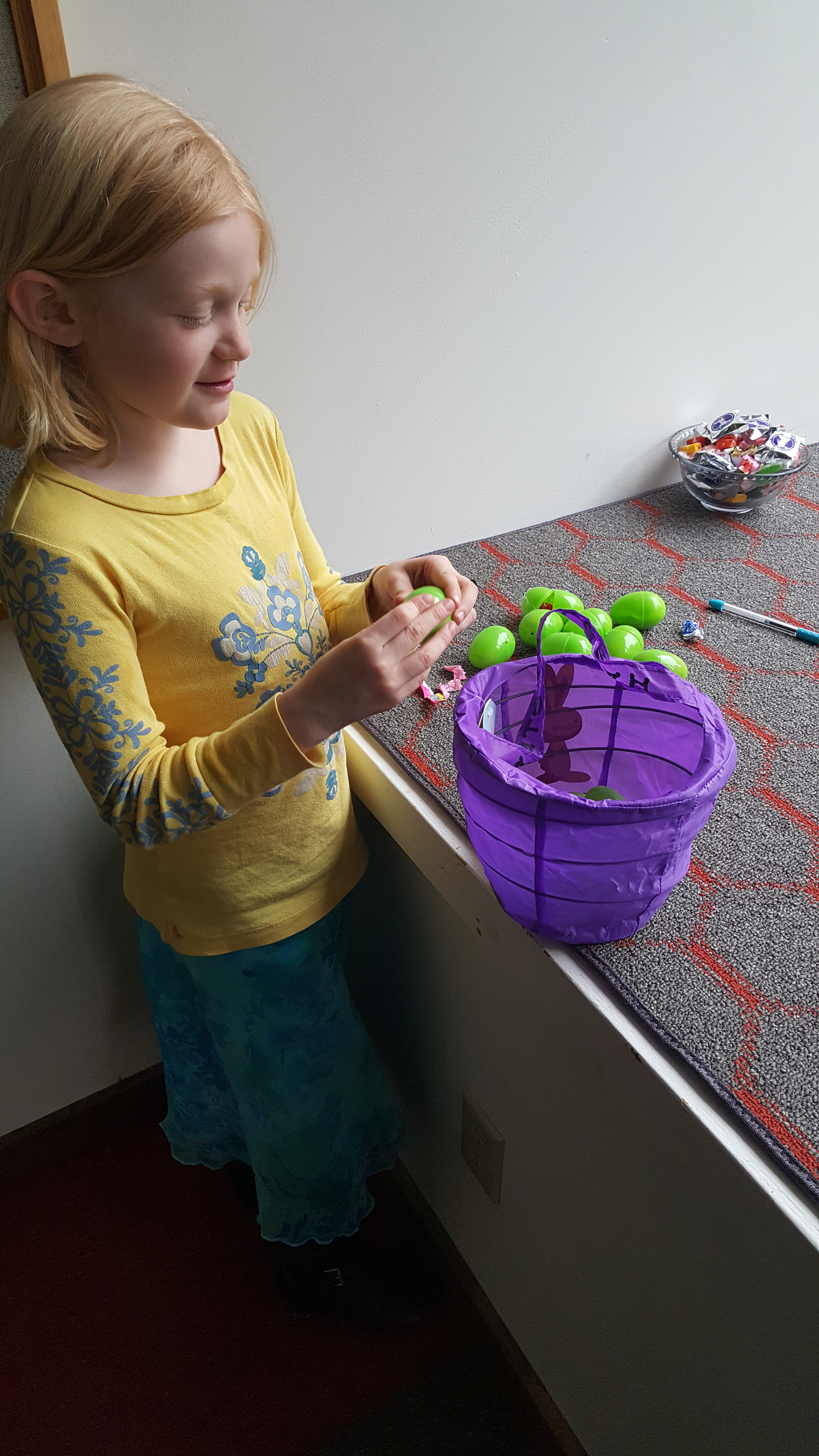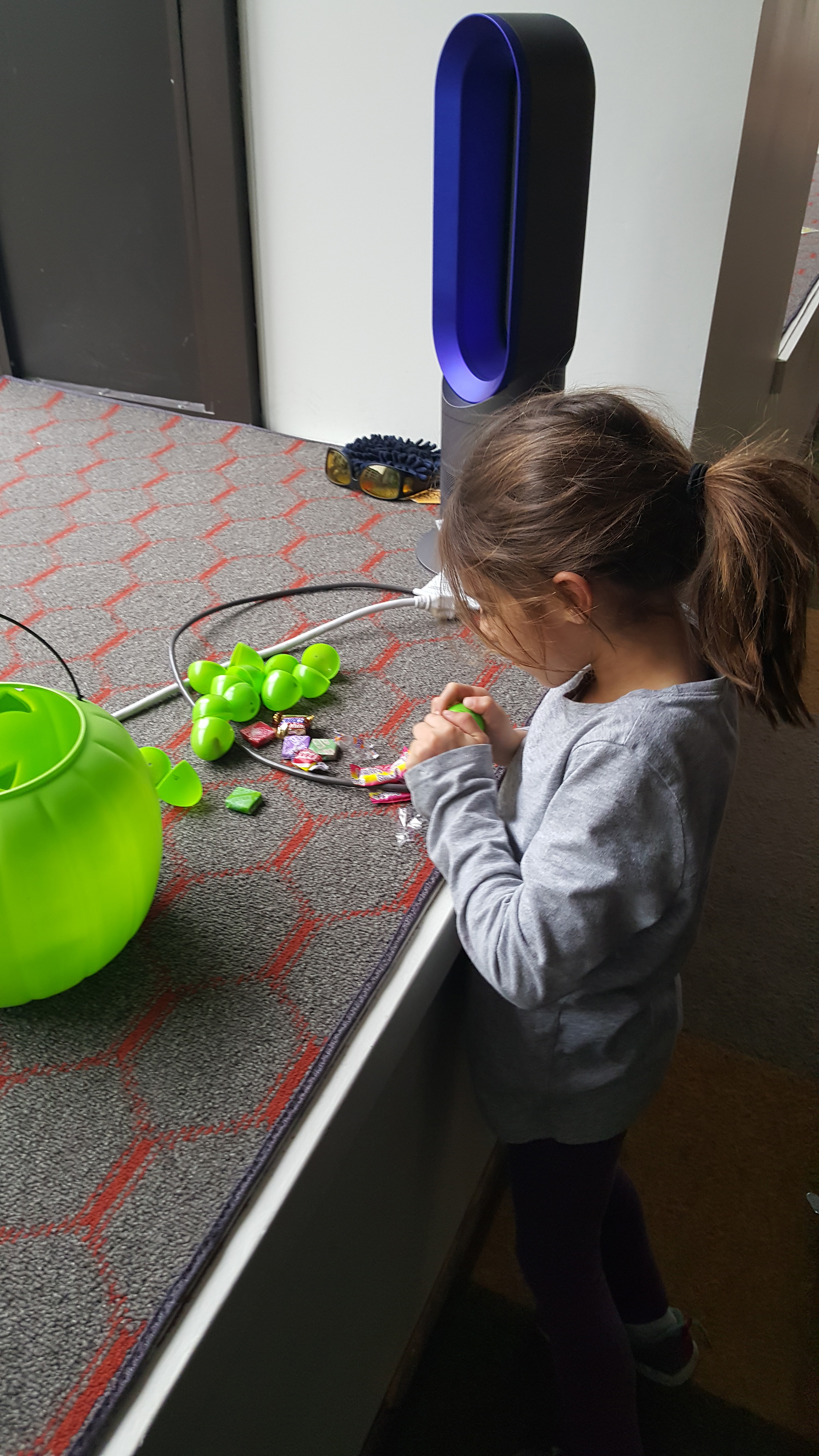 After the egg hunt, our babysitter introduced the girls to SnapChat filters that had everyone in stitches! This gave us a chance to learn an important lesson about the conference room, which is that it does a pretty good job of muffling boring adult meetings, but not much for containing the highest pitch sound known to man: little girl giggles!
Thank goodness we have a sound proof booth on site!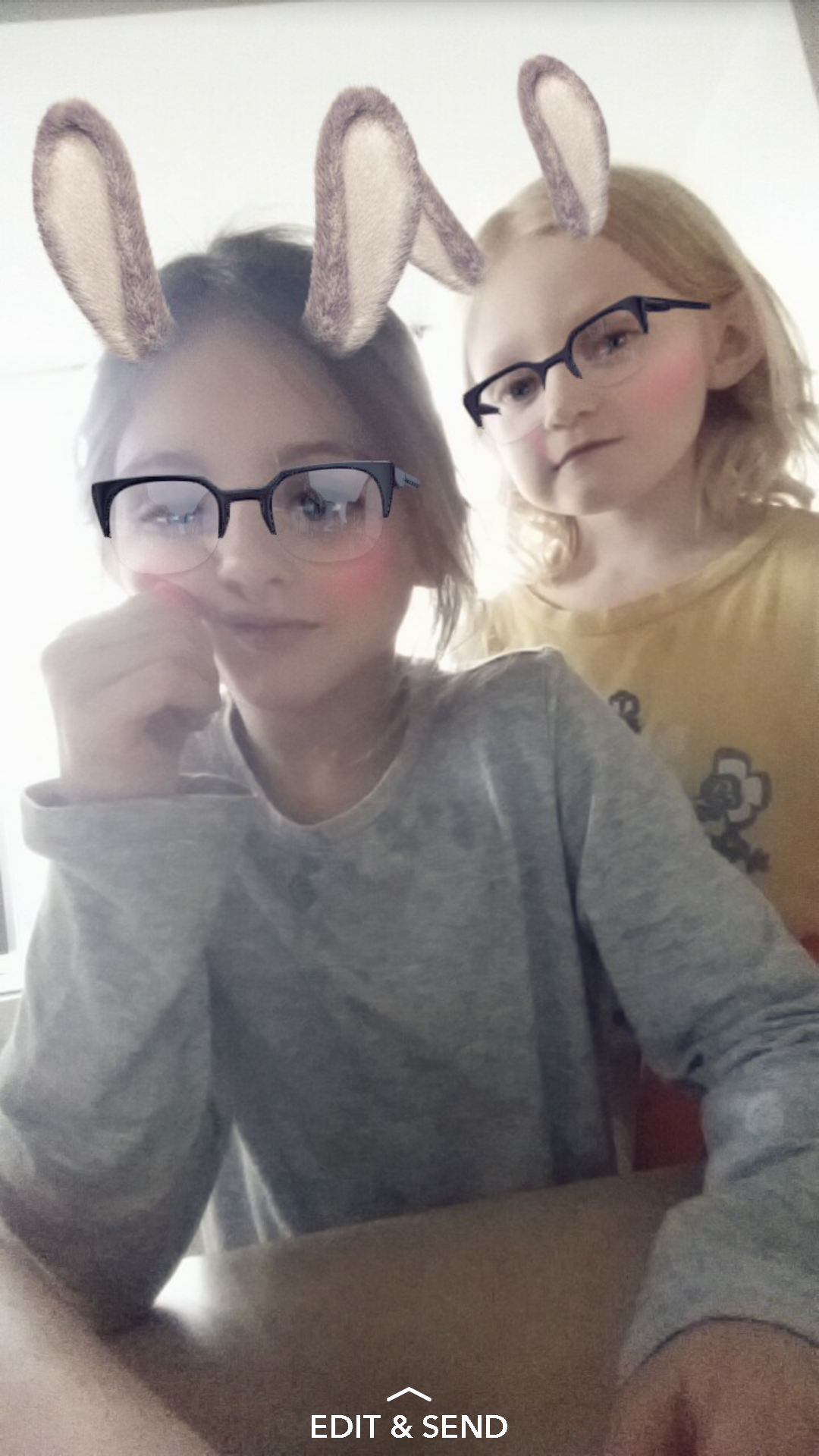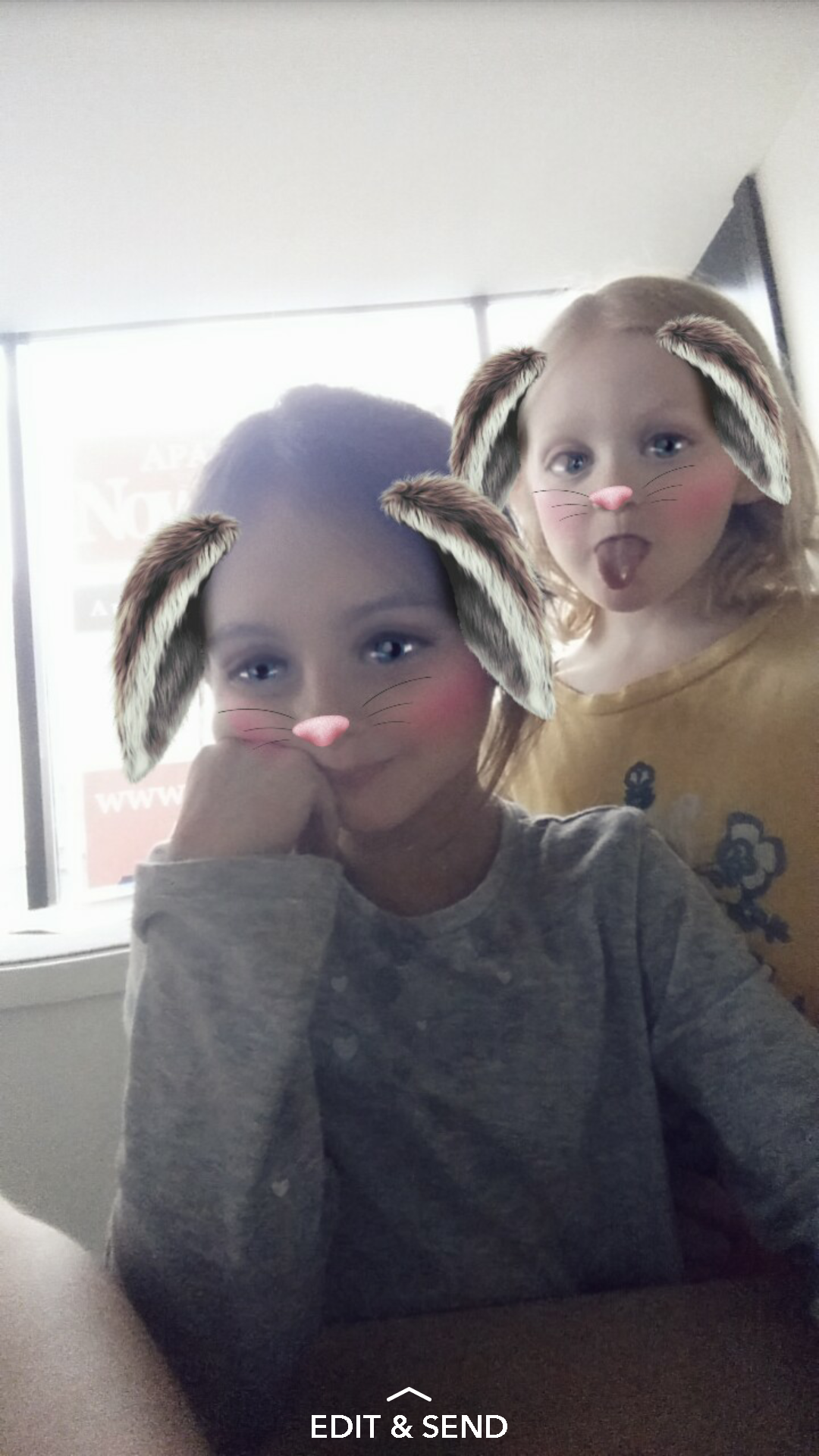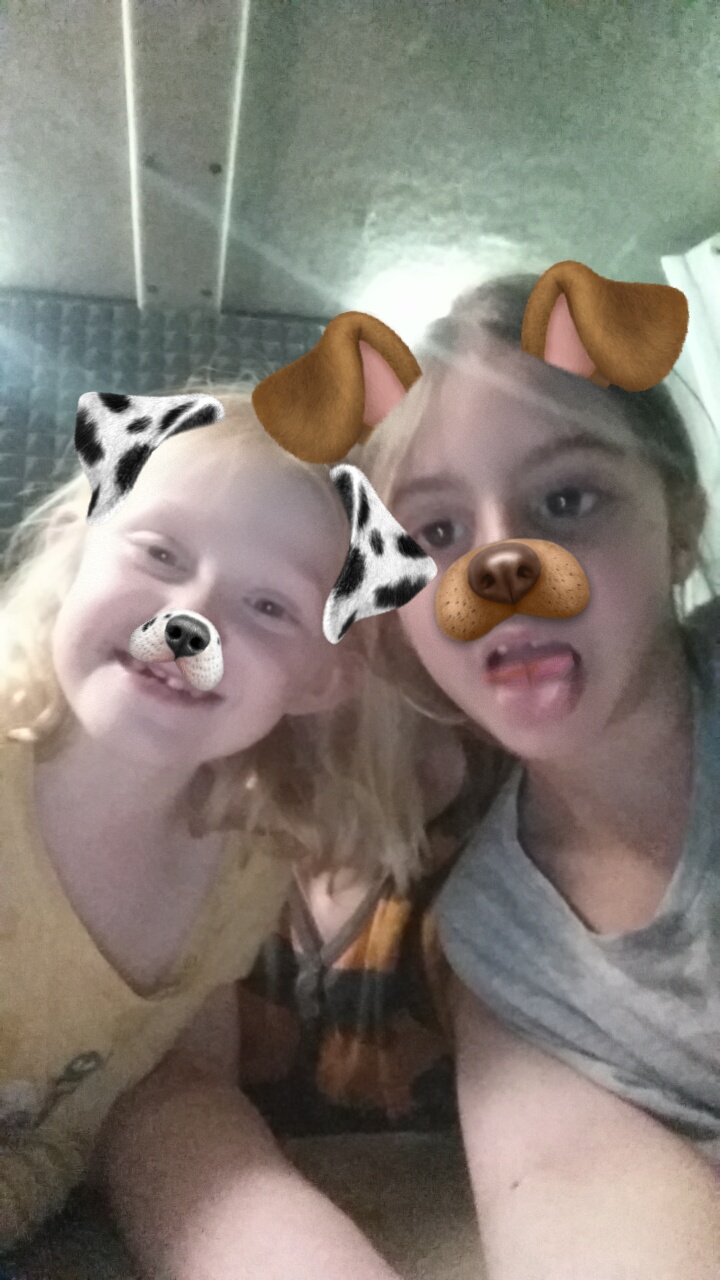 After the girls had successfully gone through every animal filter known to man, we put Zootopia on in the Kid Zone (more commonly known as the Conference Room), but who wants to sit and watch a movie when there's fresh whip cream to be made?!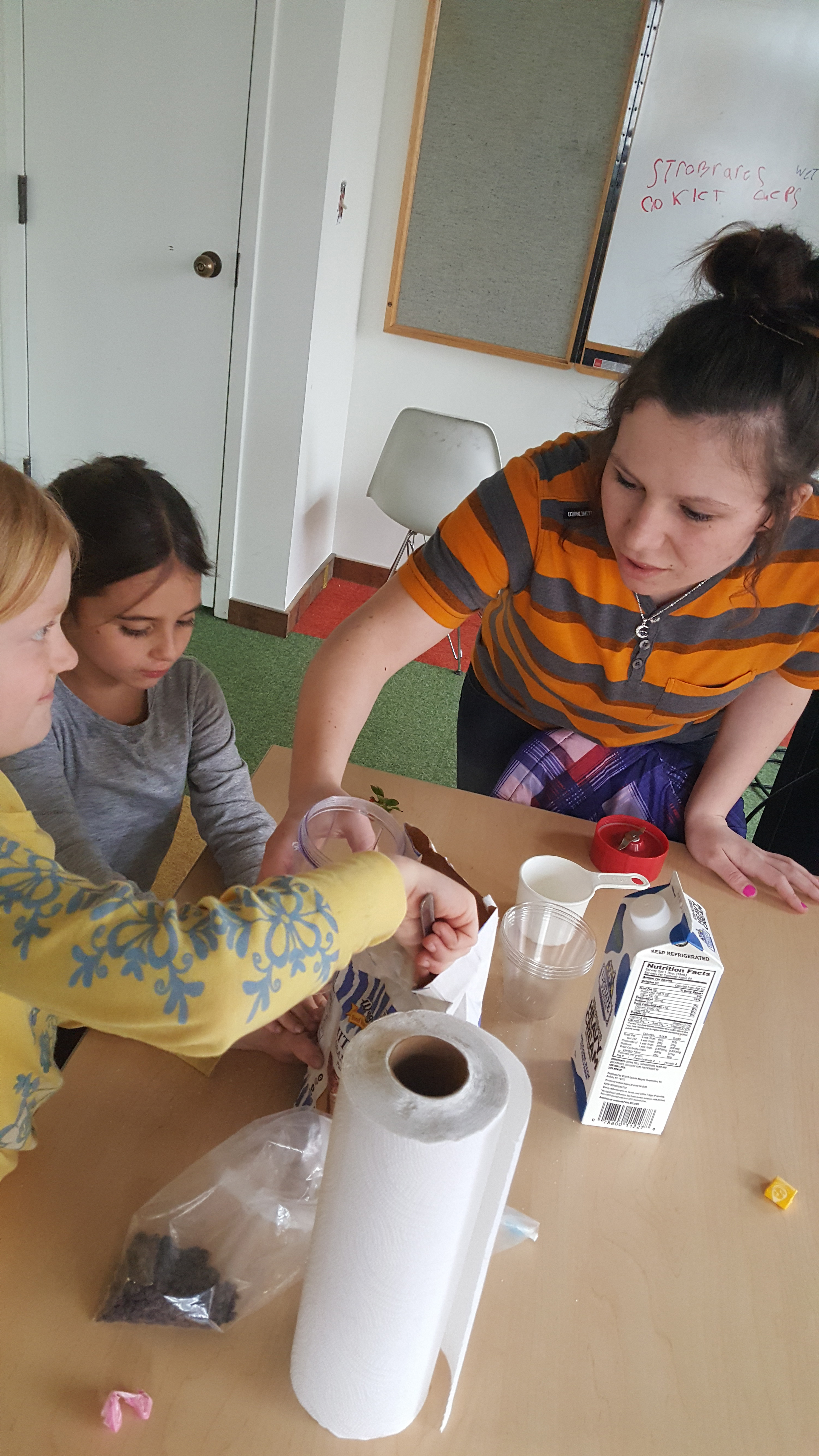 The girls had a great time enjoying the fruits of their labor with a snack of strawberries and their freshly made whip cream.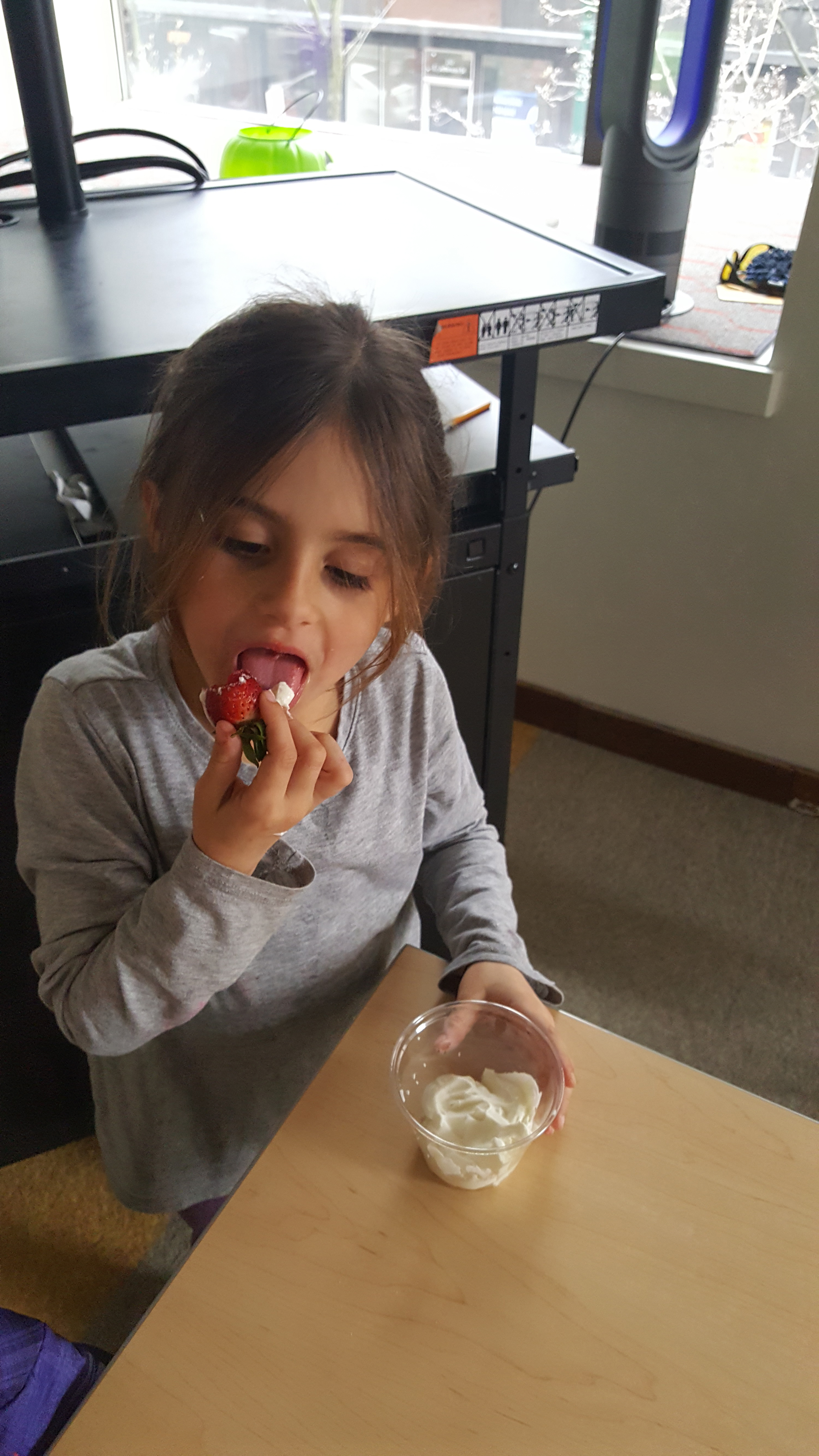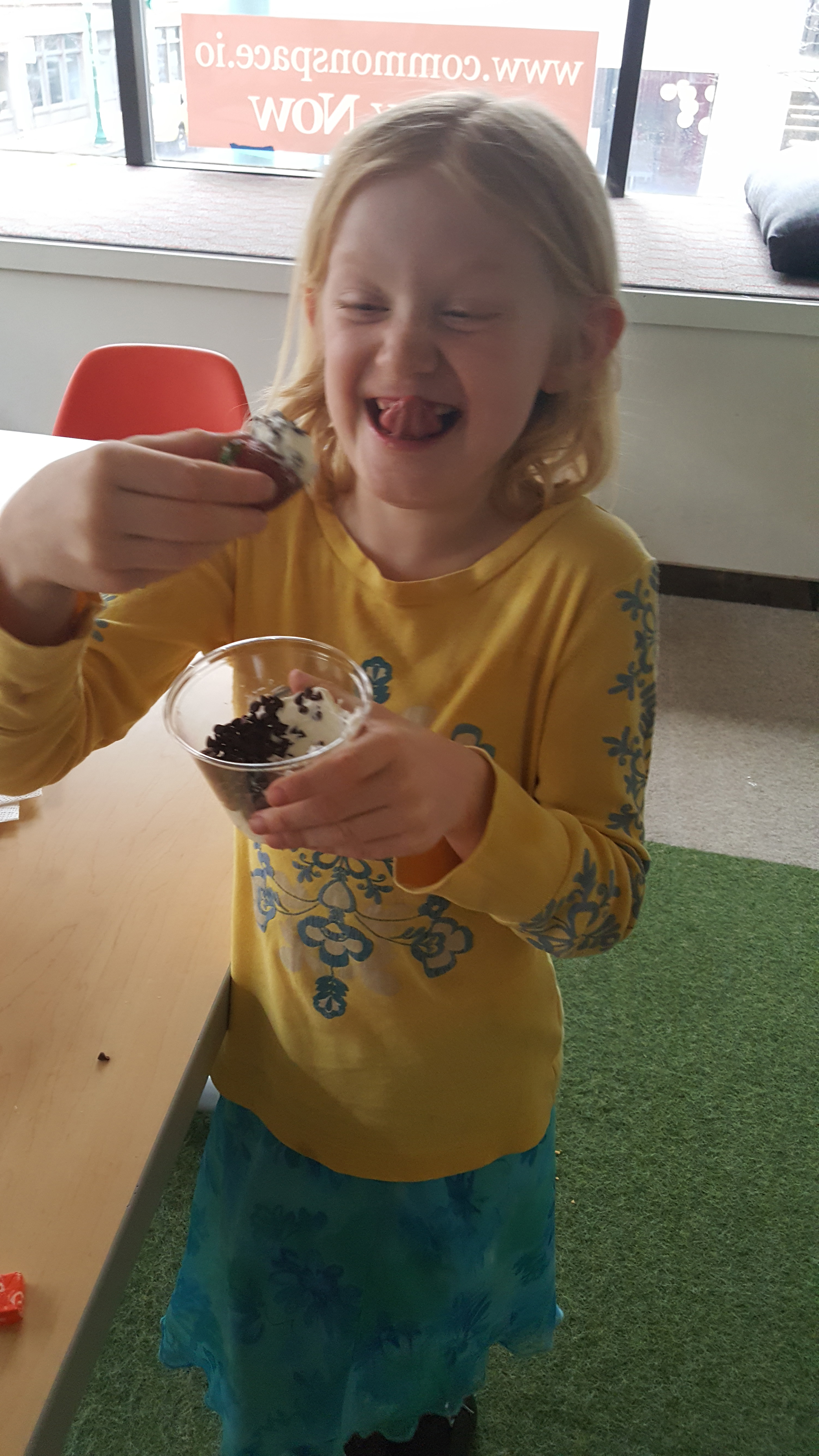 Before raffle prizes were handed out the girls were asked what they hoped to win in the raffle. As it turns out, the girls felt acceptable prizes would be a TV, Computer, Cell Phone, or XBox (yes, really), You'll never believe the luck of it but they BOTH won something in the raffle - luckily they were satisfied with winning chocolate bunnies (phew)!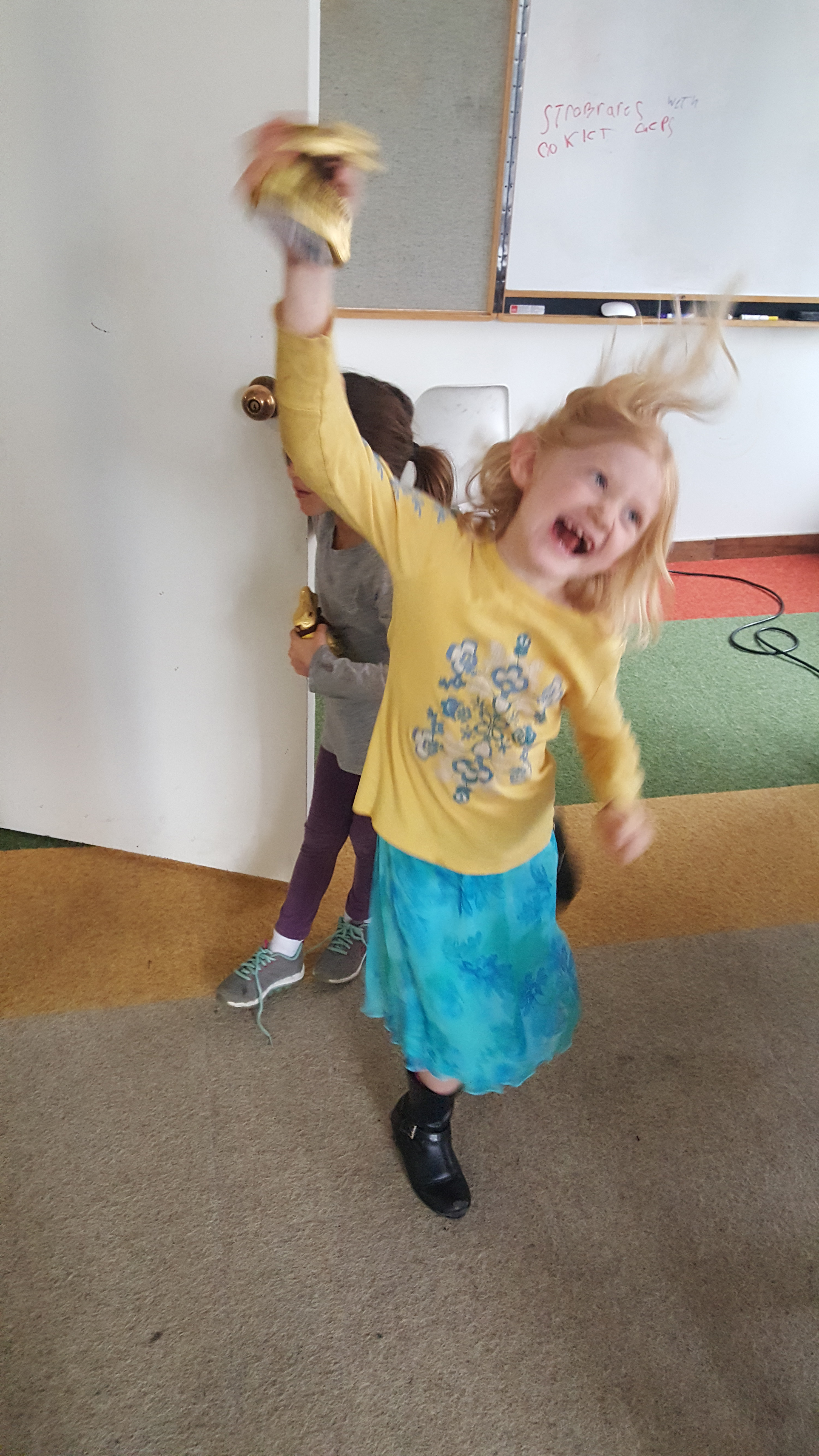 All in all it was a great day and hopefully we'll have even more participants in next year's Bring Your Kids to (Co)Work Day!