Many CoWorkers spent Easter weekend hiding eggs for kids and family members. Well why should they get to have all the fun?!
Did you know the CoWorks has its own bunny? CoWorkers were finding eggs around the CoWorks all week!
Chriss found one in his coffee cup! Dallas found one by the printer! And Seth hit the jackpot in the phone booths!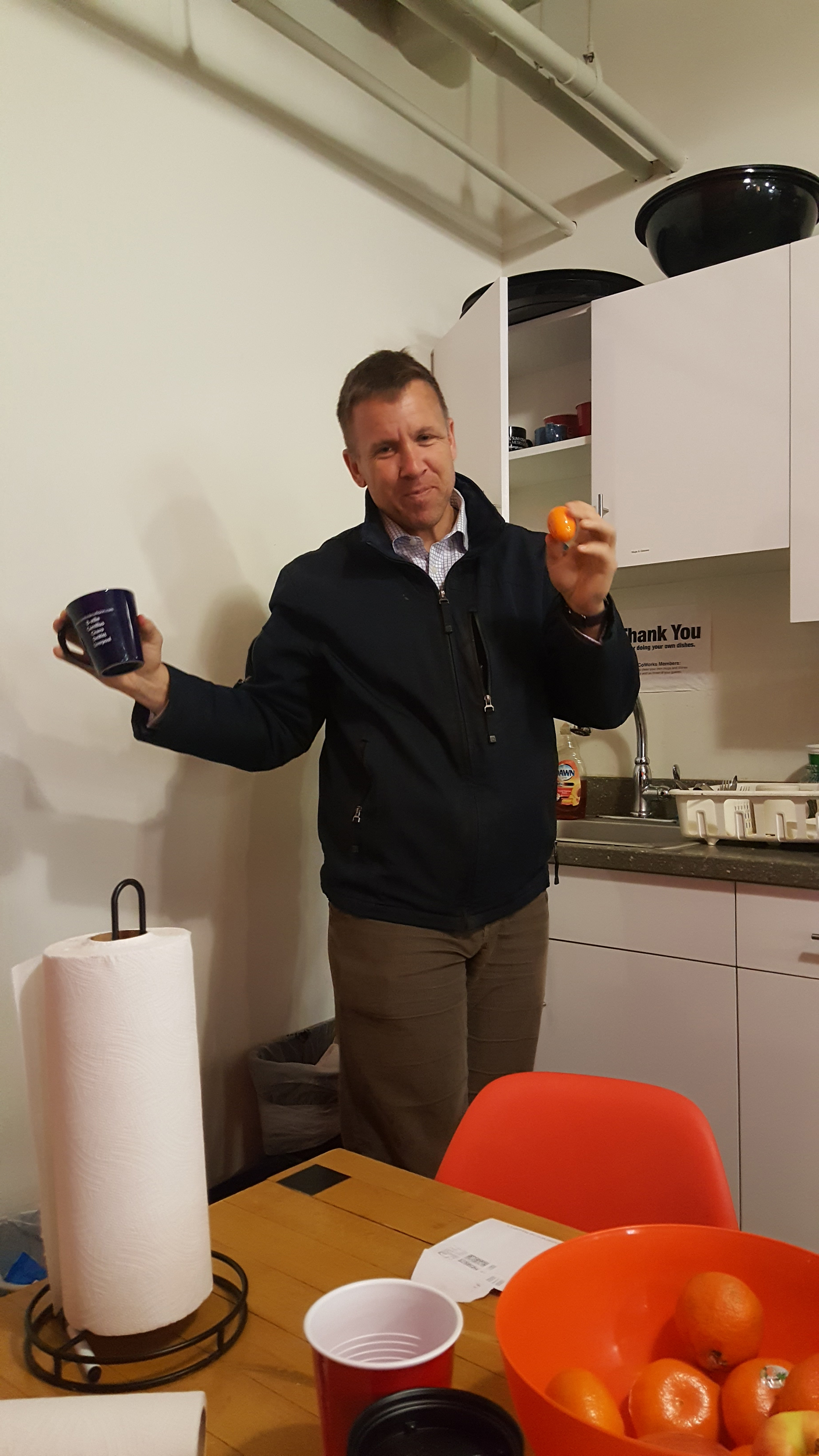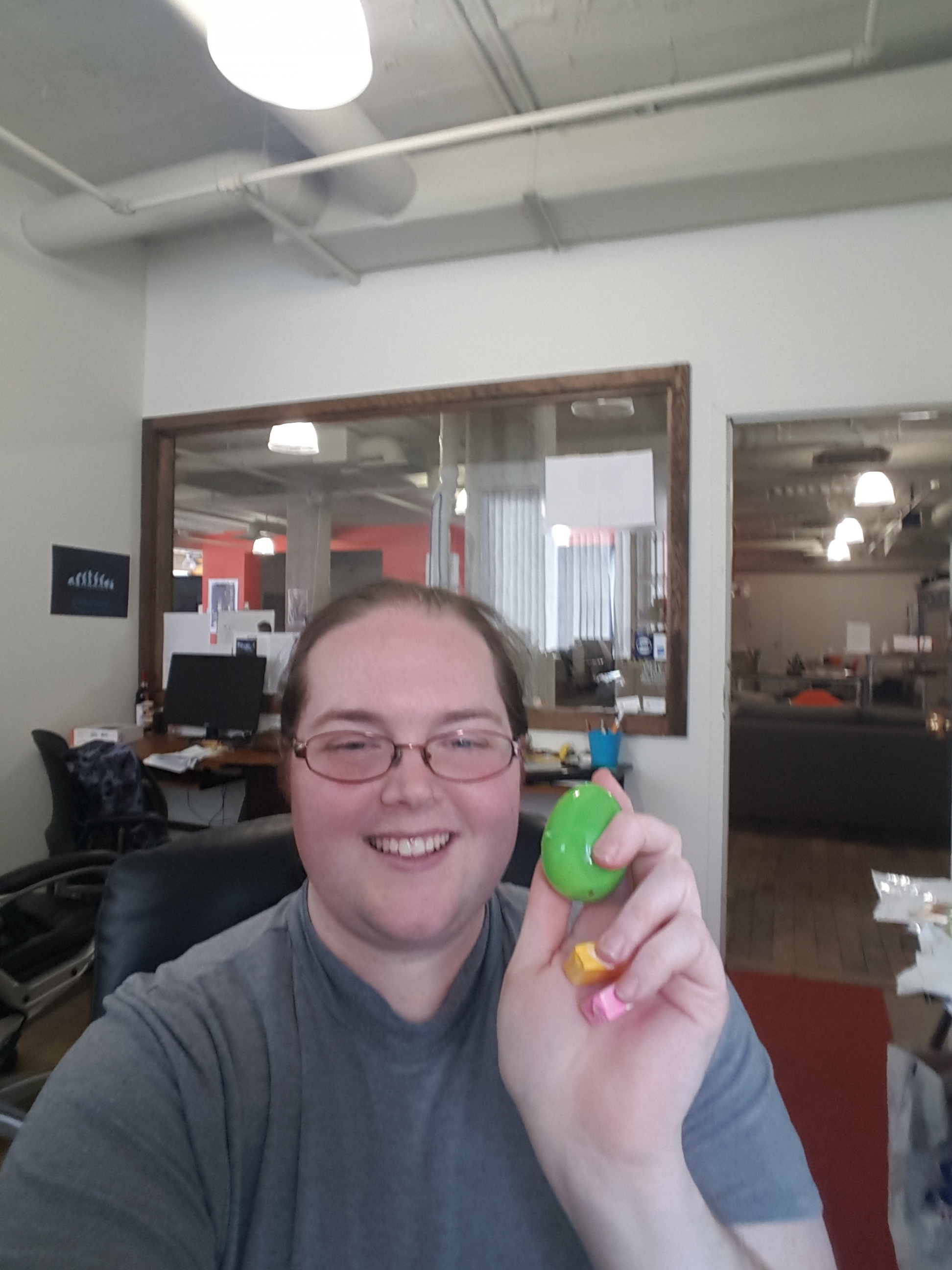 Every egg had a little candy treat inside, but also a raffle ticket! Members were able to enter their raffle tickets into a drawing for a small prize, or take a picture of themselves and/or their eggs and post them on social media to be entered for a chance to win a bigger prize!
Ryan and Ben each won the drawing for the smaller prizes, including some traditional candy as well as cookies from Cathy's Cookie Kitchen and gift cards from Recess Coffee and Wolff's Biergarten. Also, they posed for these pictures on different days without any coaching, I swear.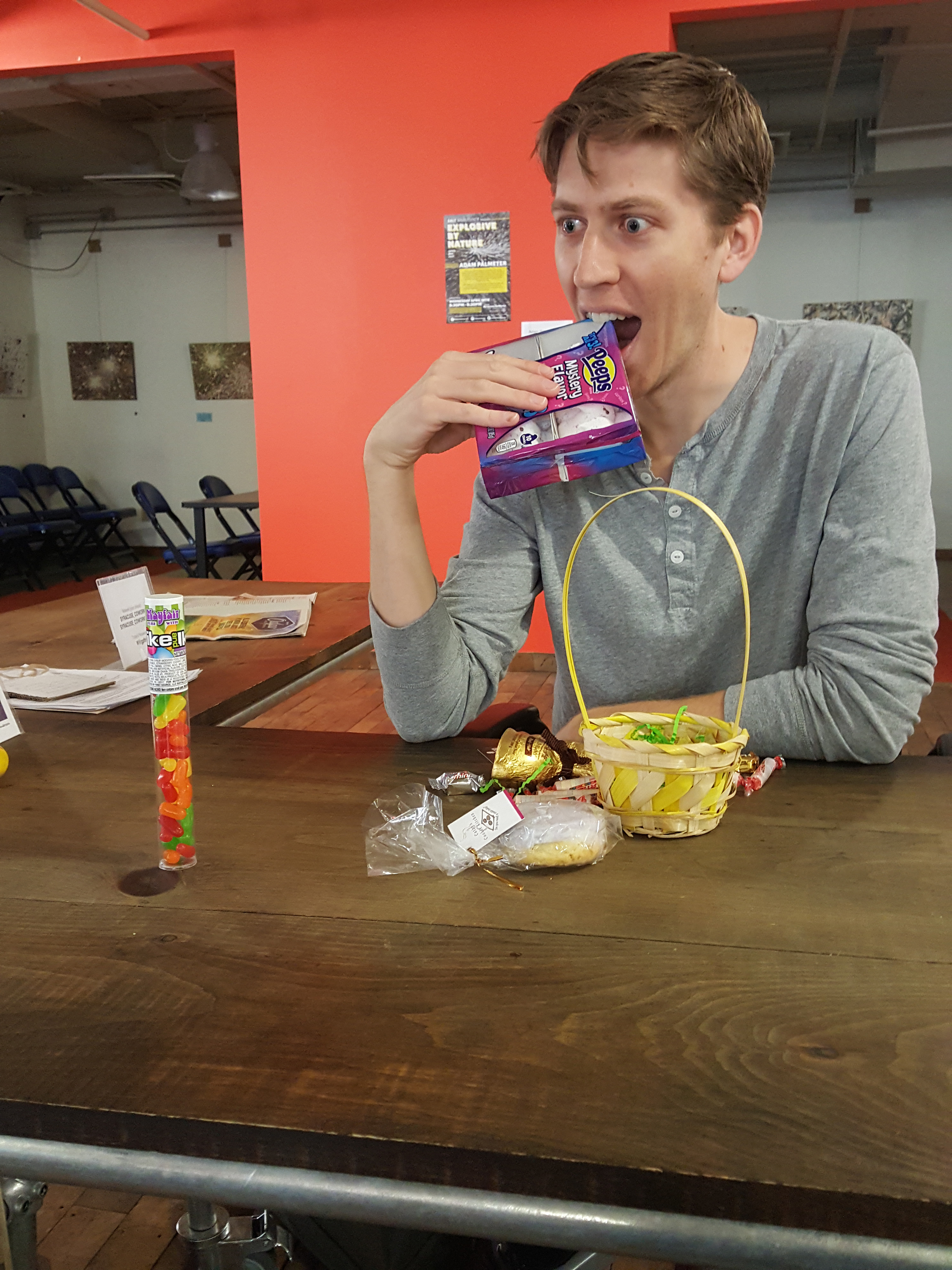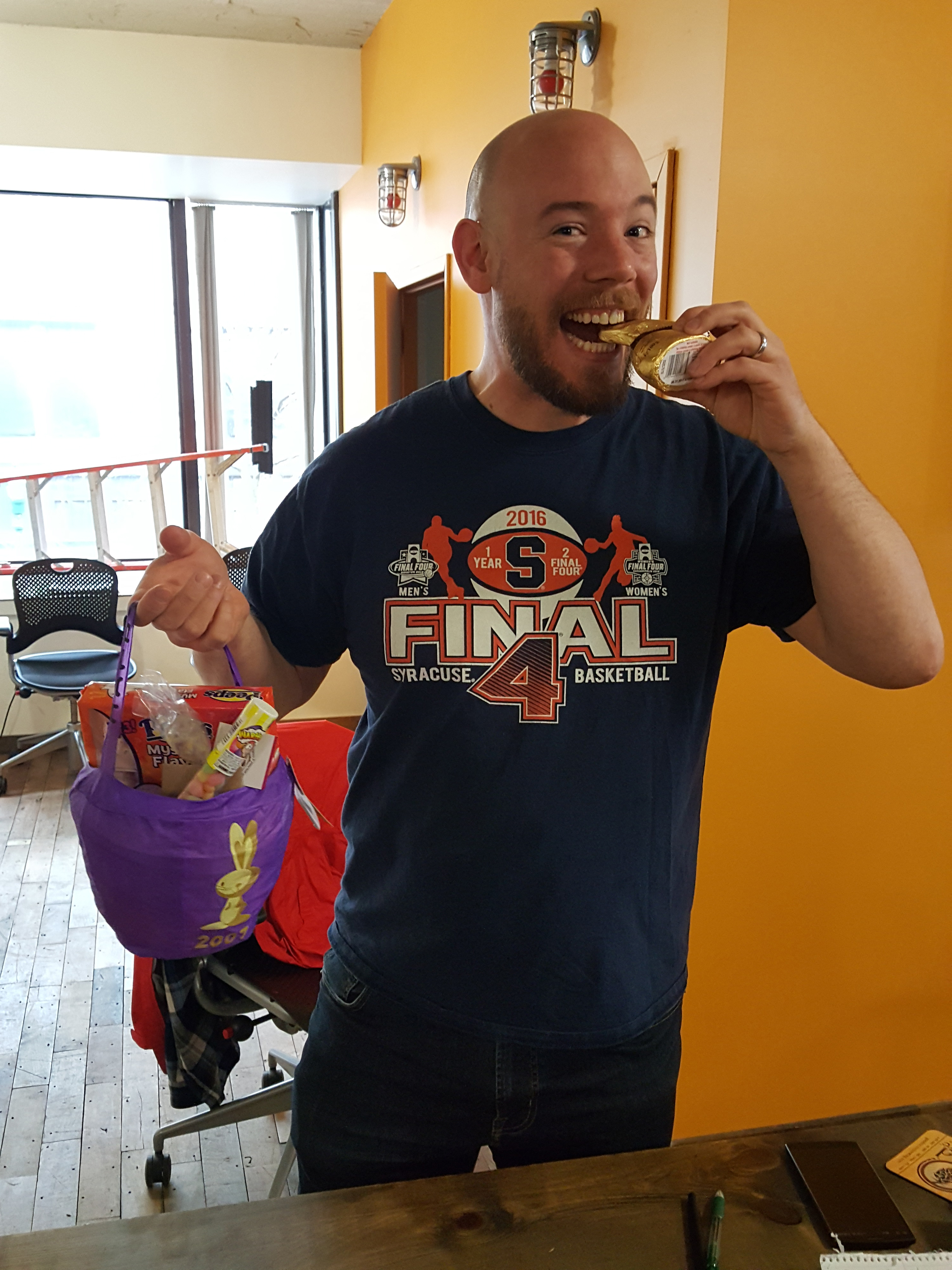 Brett from Indeed Wellness won the big prize with his single tweet! He won a bag of coffee from our Coffee Sponsor, Coffee Mania, a $25 gift certificate to resident business SALT Makerspace, a CoWorks Tshirt, two bottles of cider, and some candy.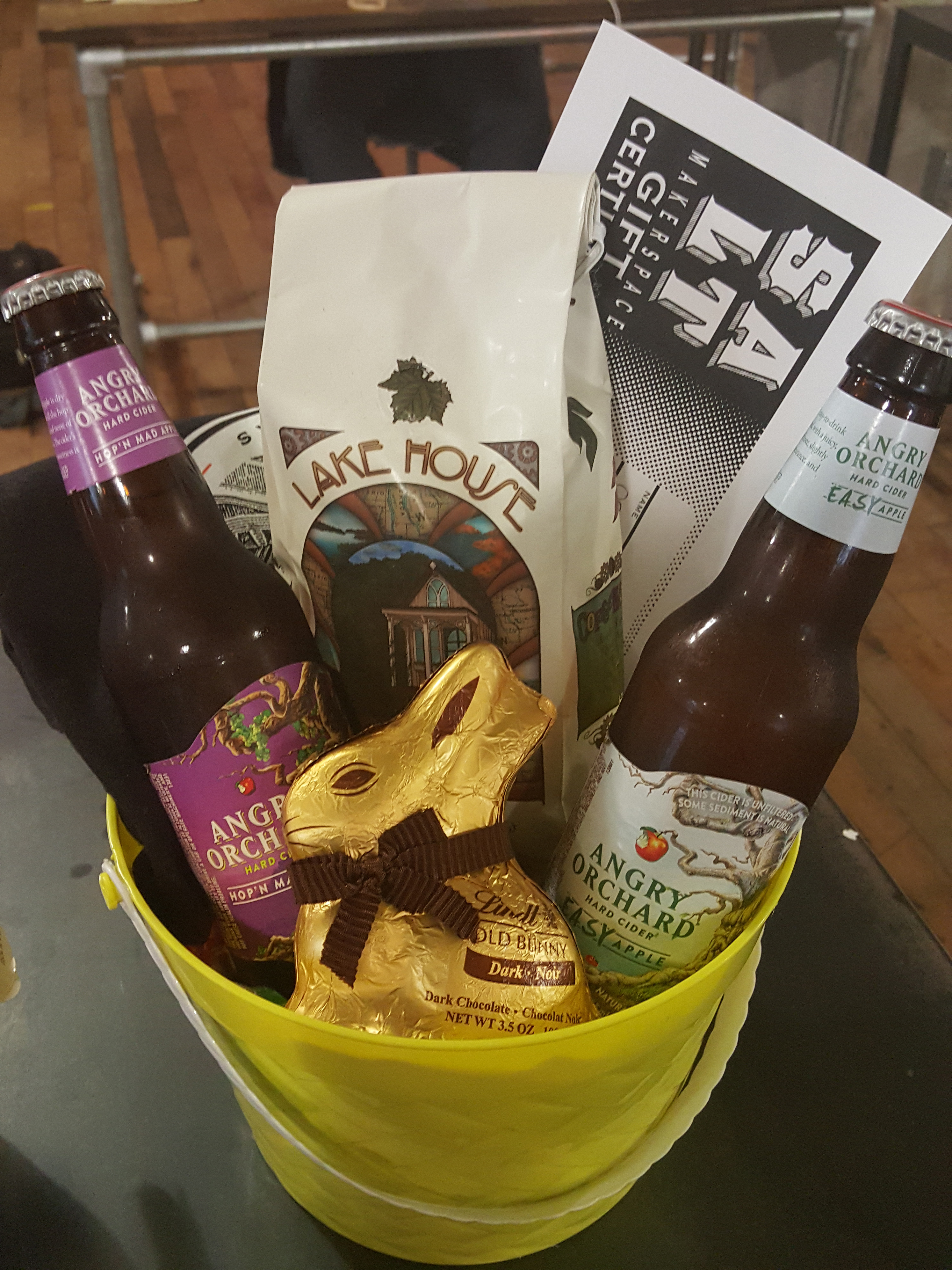 Those who stayed around for the drawing on Friday but didn't win were treated to cookies from Cathy's Cookie Kitchen's Friday Cookie Happy Hour!
Congratulations to the winners and good luck to everyone for our next competition!
Dallas