The Syracuse CoWorks is proud to be the home base for several of Syracuse's most innovative and artistic businesses and organizations. One of the organizations which brings the most fun and culture to our space is the Syracuse Poster Project.
If you're not familiar with the Syracuse Poster Project, they are a local organization which accepts poetry submissions all year long and, in September, provides a list of submitted poems to artists from Syracuse University who create 2D art inspired by their chosen poem as well as the experience of living and working in Syracuse.
Below are some pictures from the Unveiling of the 2017 Posters held at City Hall Commons on April 14th: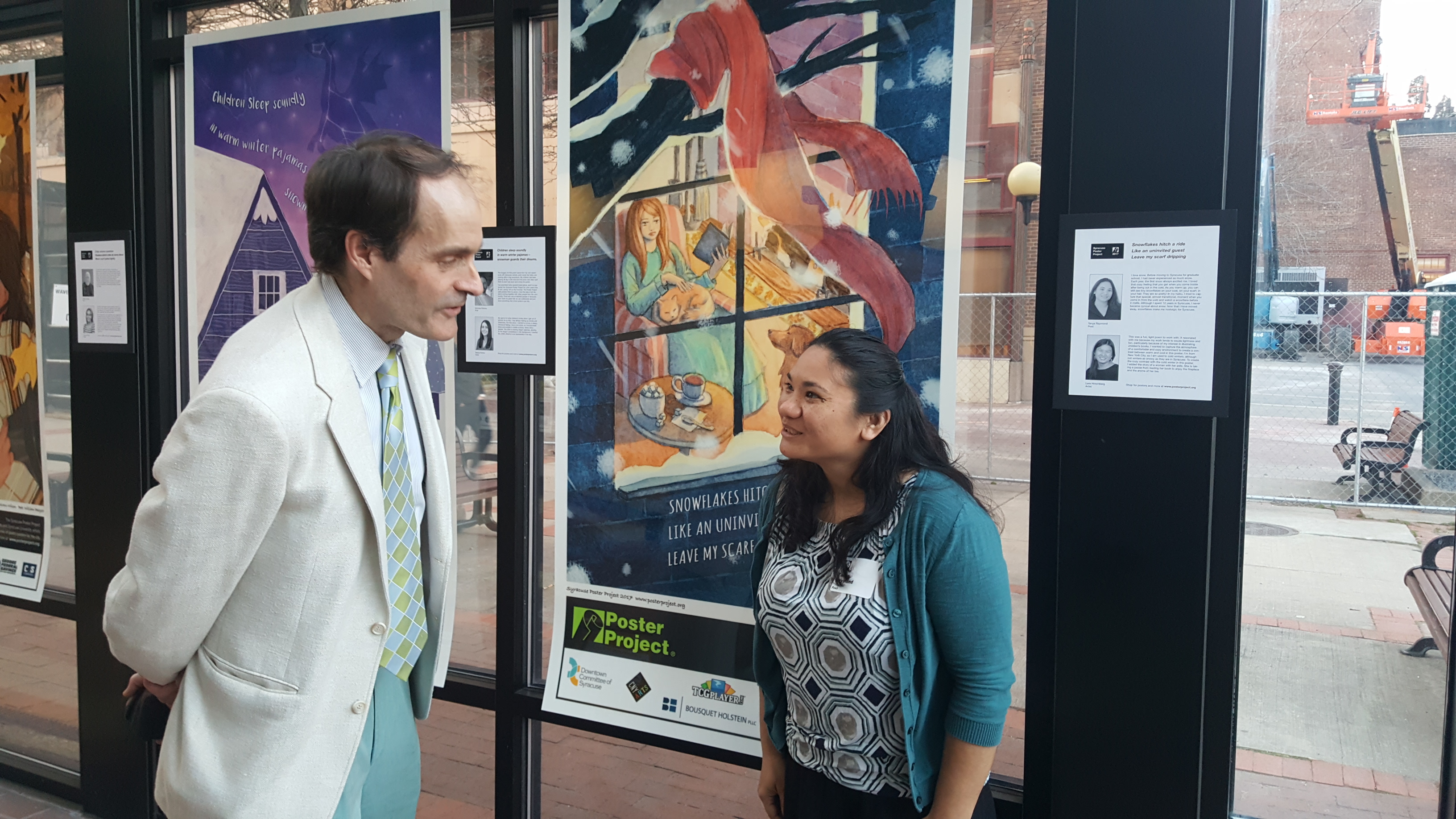 Jim Parsons, co-founder of the Poster Project, with poet Tanya, next to a poster inspired by one of her poems.
Photo Credit: Dallas Bryson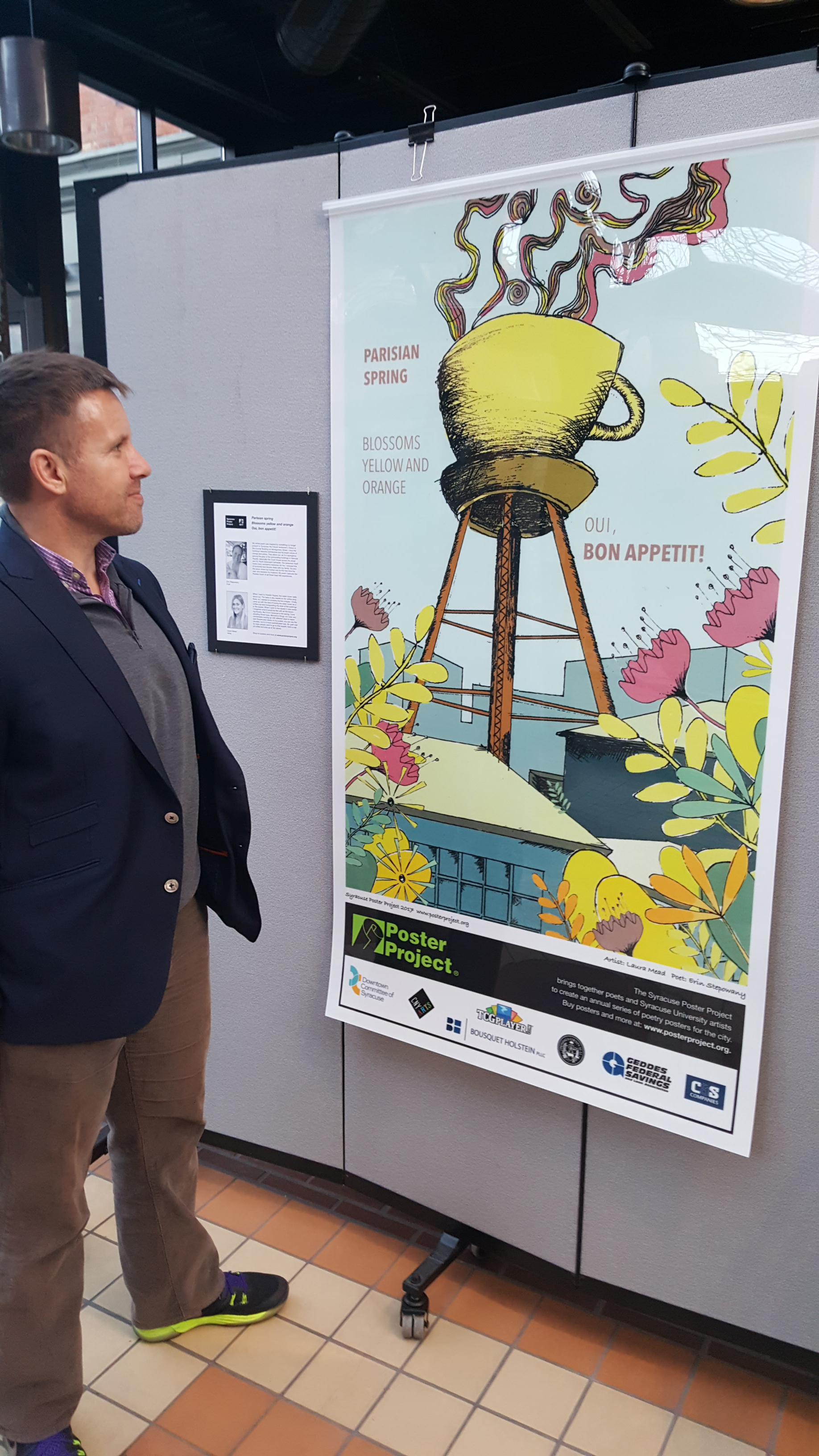 Also amung the attendees, Syracuse CoWorks member and Mayor hopeful, Chris Fowler.
Photo Credit: Dallas Bryson
The event was catered by one of our favorite neighbors: Creole Soul Cafe.
Photo Credit: Dallas Bryson