Huge THANK YOU to all of the members (and partners of members and children of members and friends of members and people who just aren't members yet) who helped with our move over the weekend!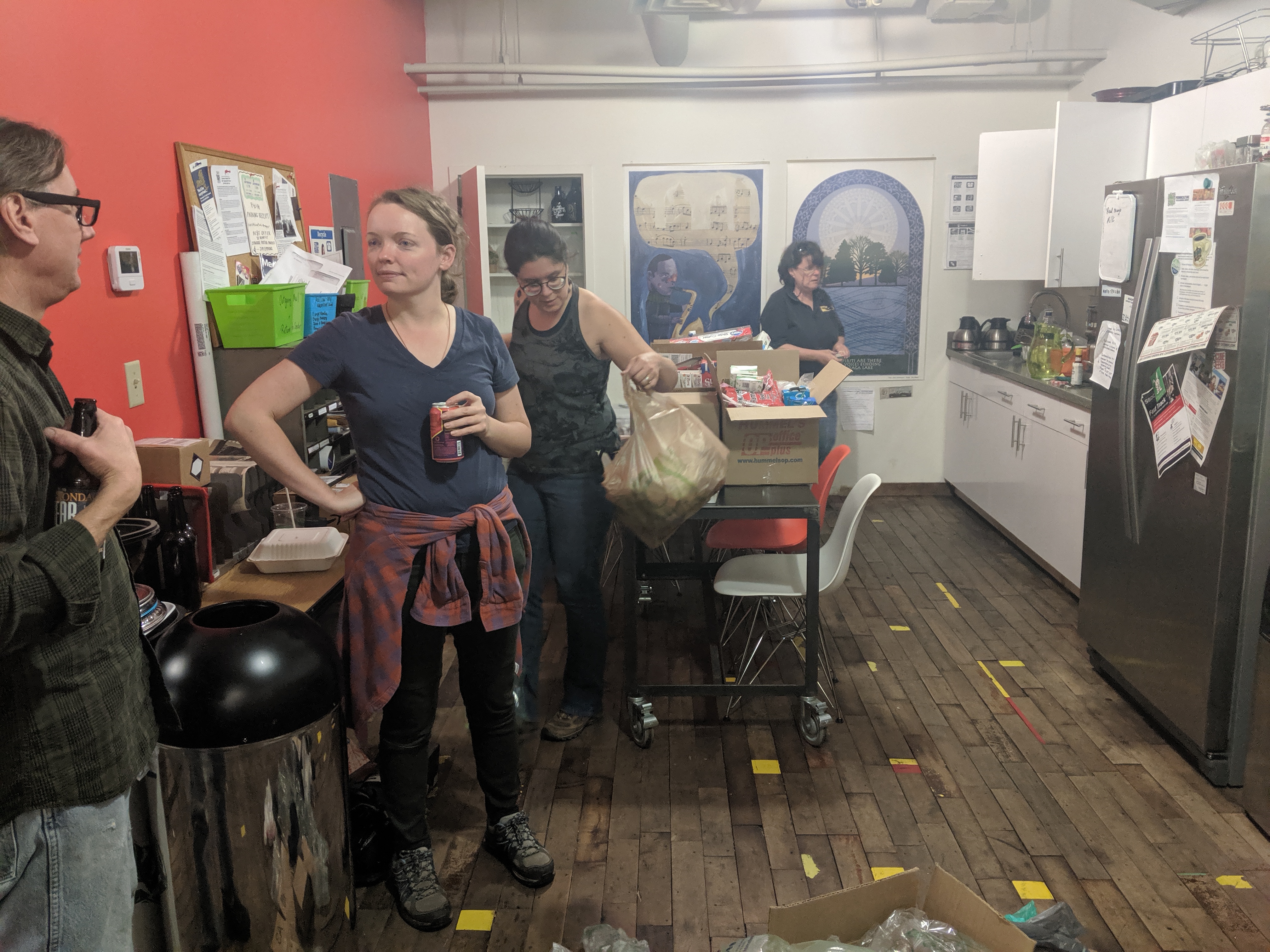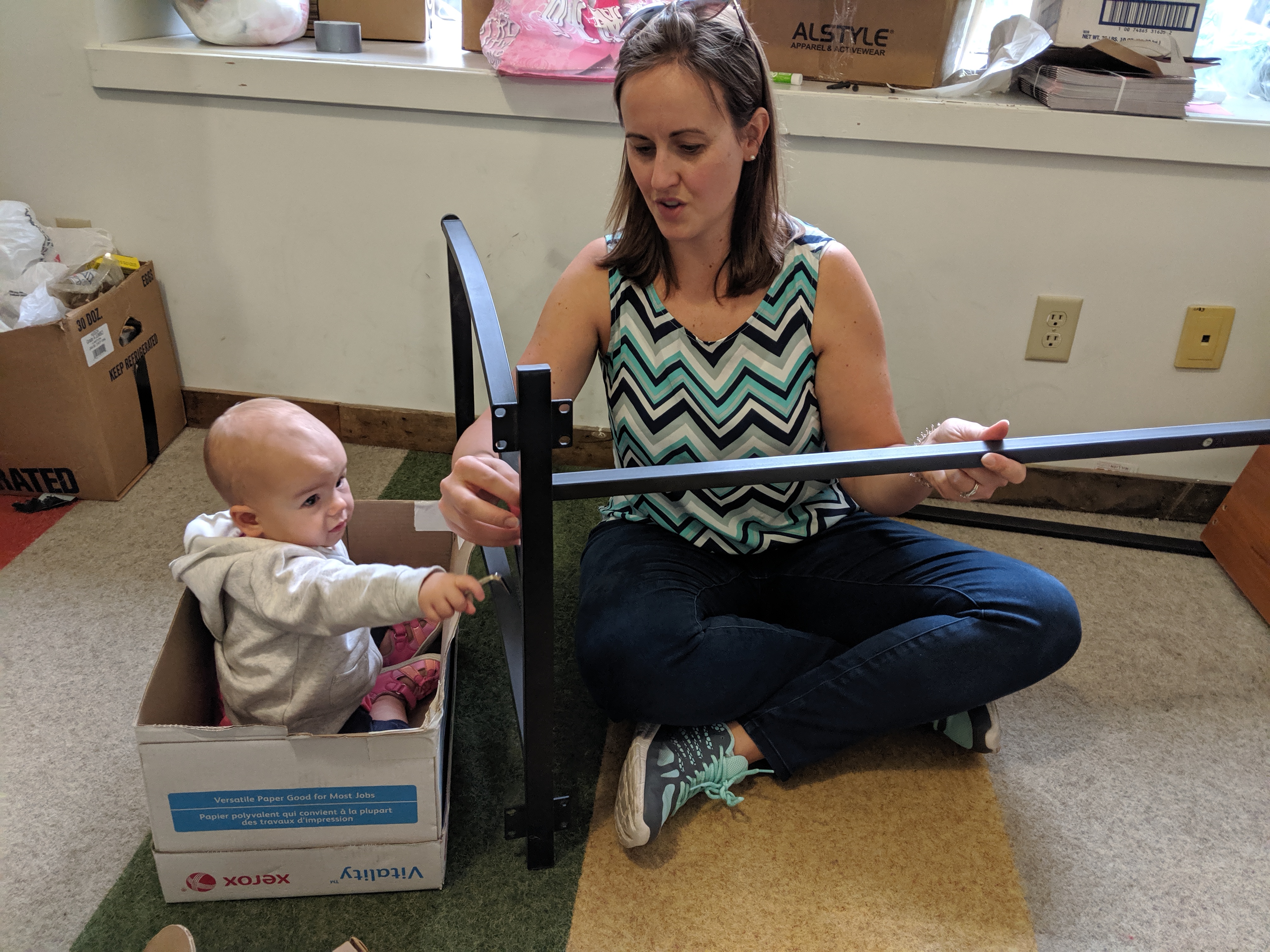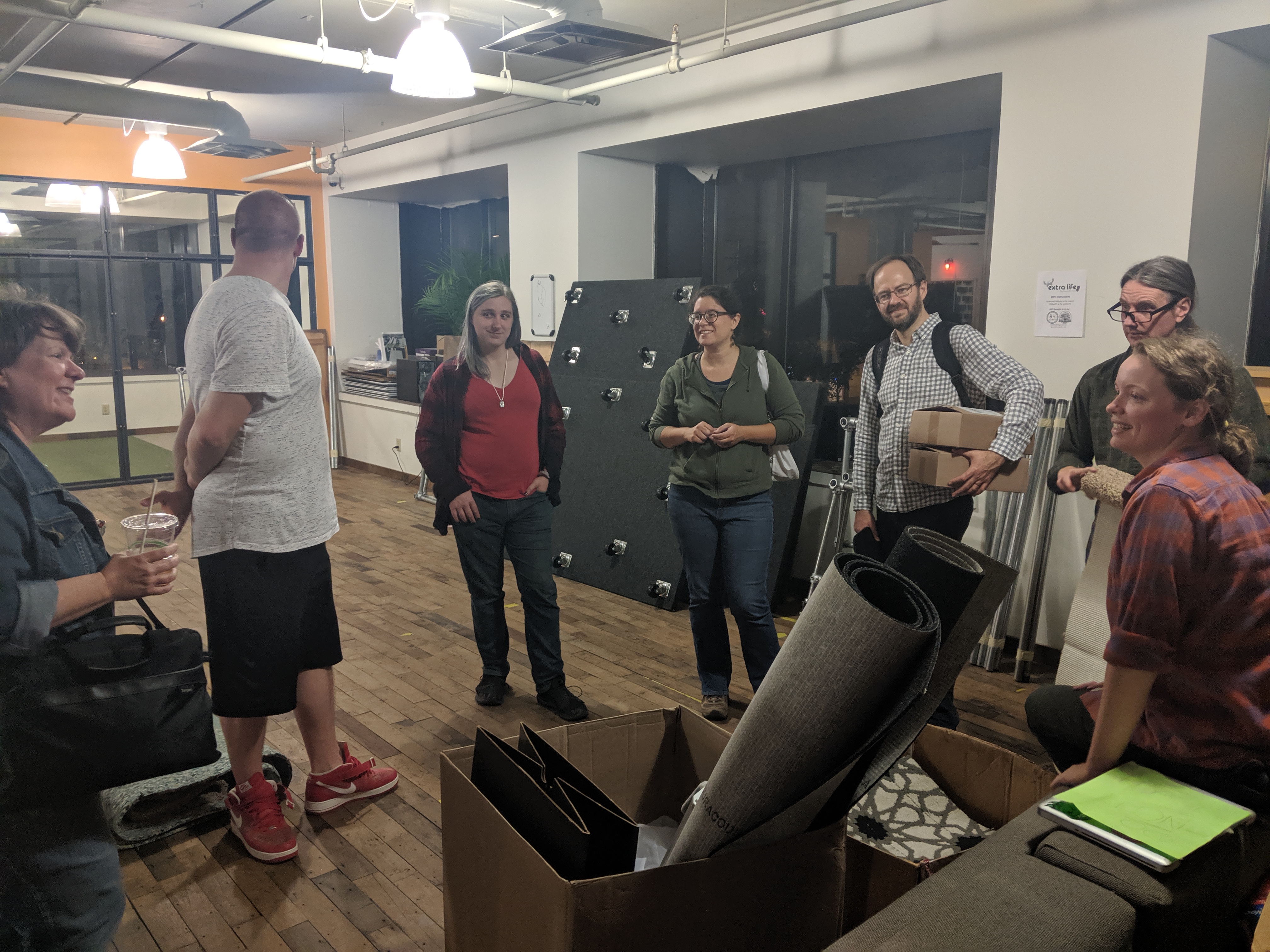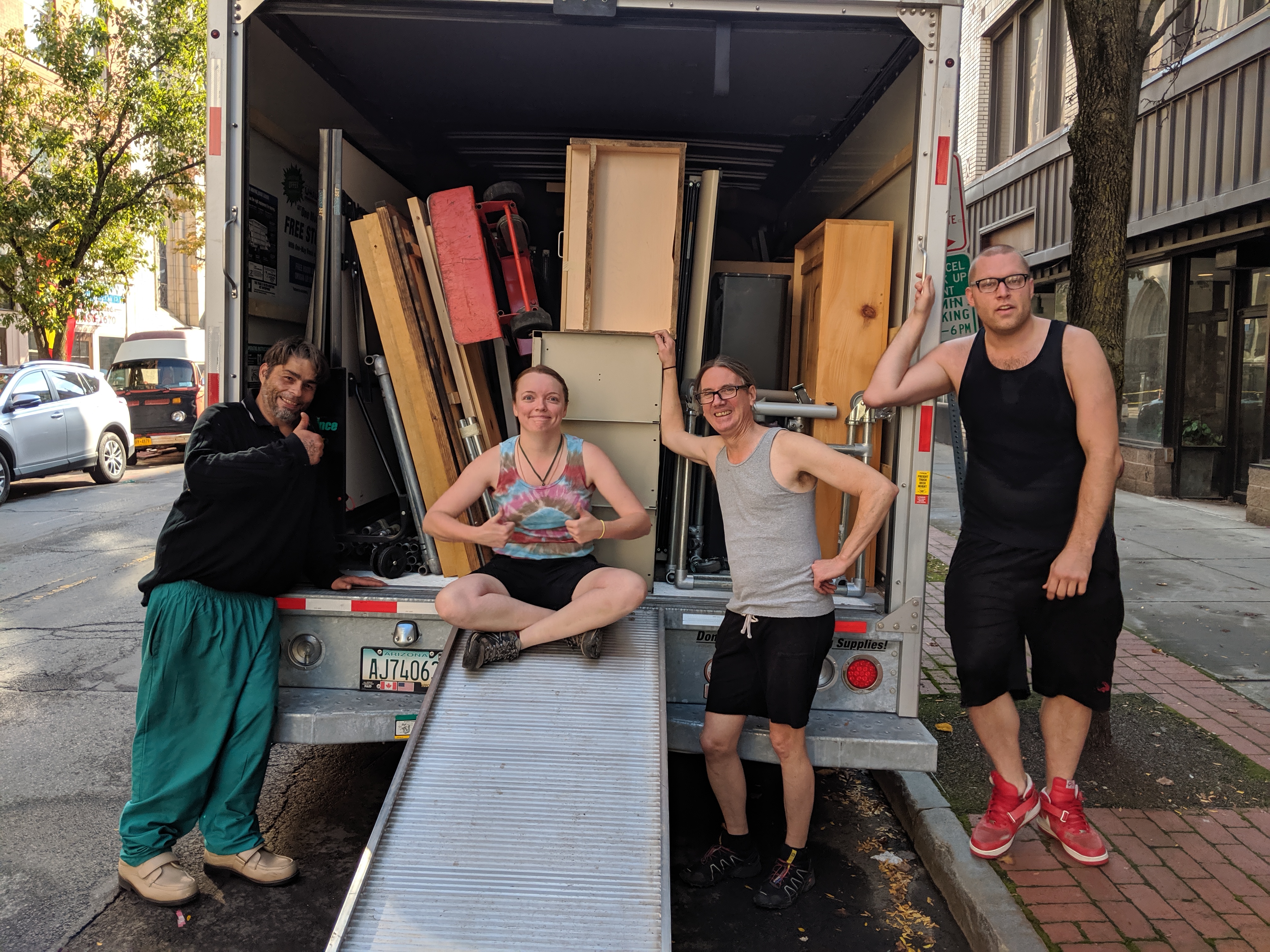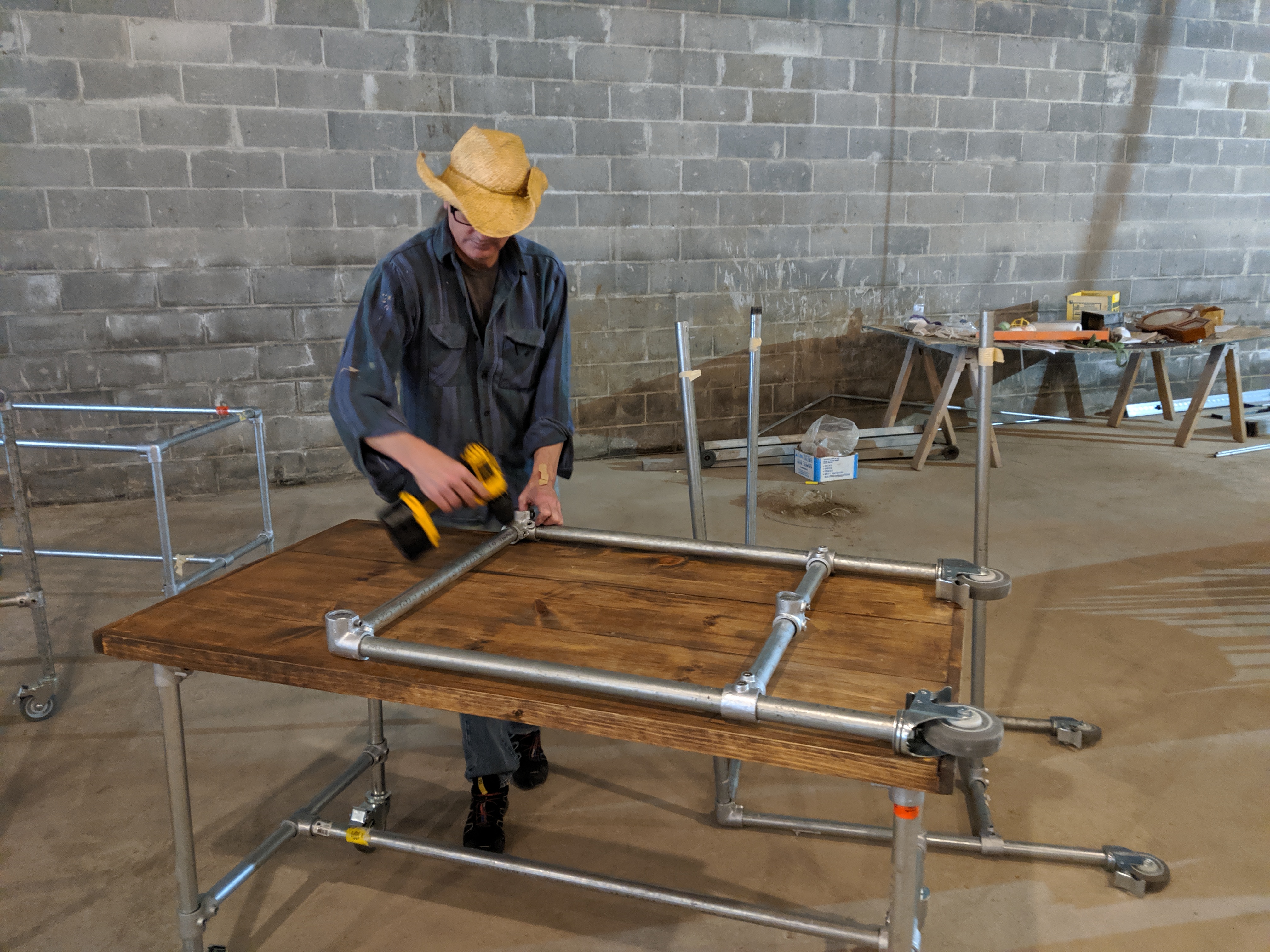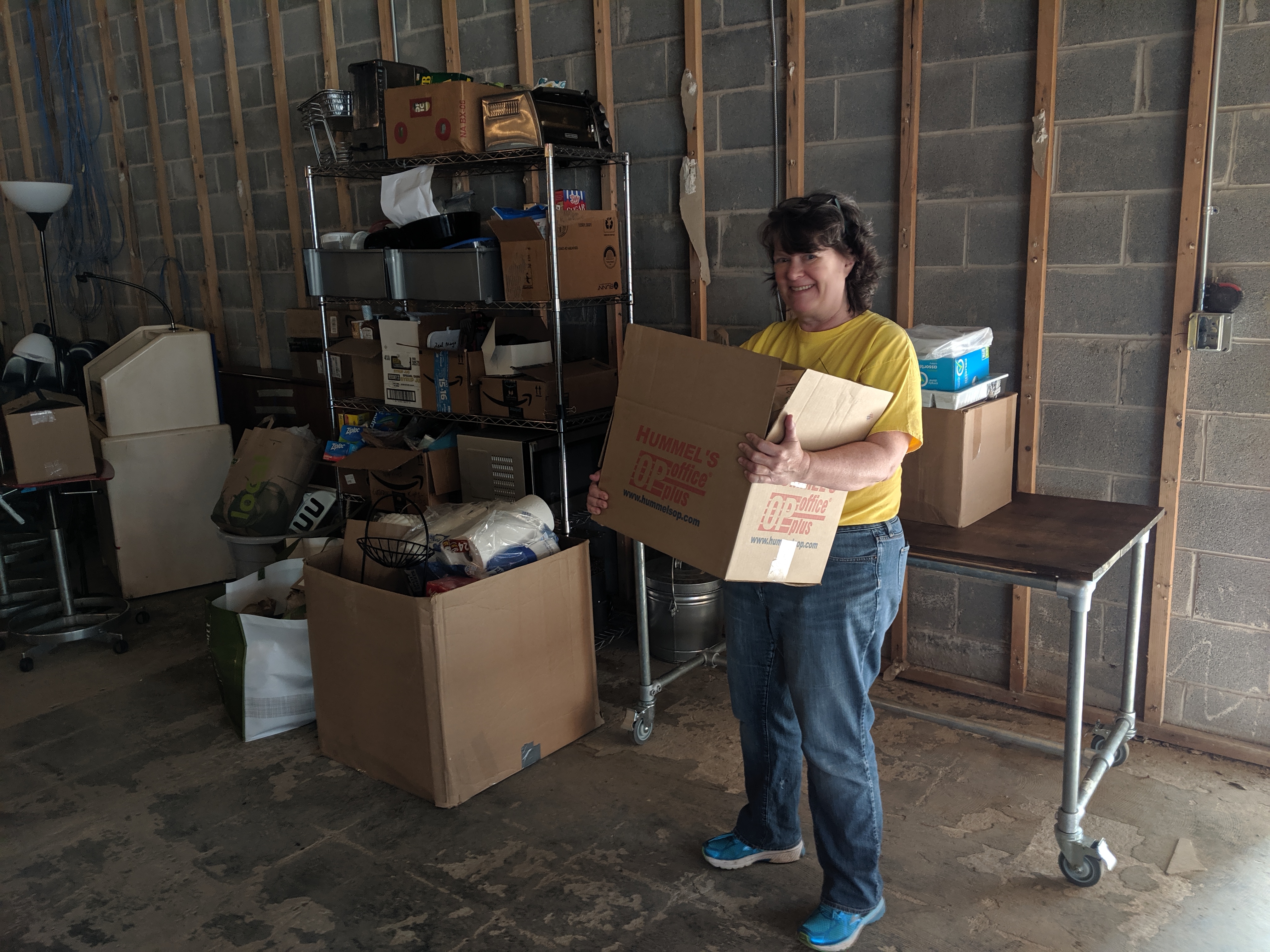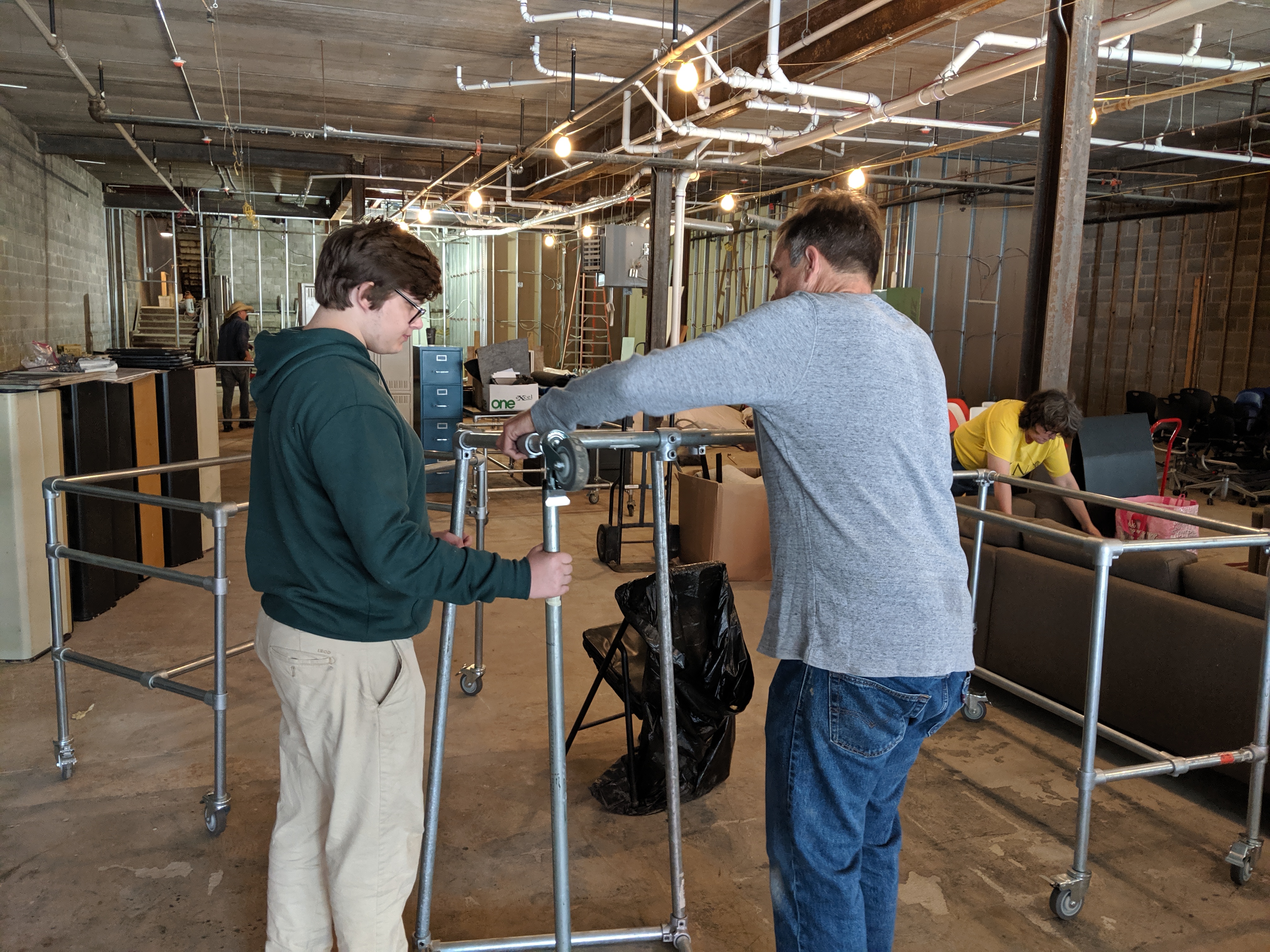 The Good News: We official removed all of our stuff from the previous building on time (woo hoo! good work everyone!)
More Good News: We moved it all in to our new location and got everything assembled.
Some Inconvenient News: There are some minor items on the list that hit a snag (like picking out a toilet with plumming that was incompatible with the building's plumming and having to exchange it, and some outlets still needing to be finished, and how the fire department won't sign off on the occupancy permit until some sprinkler heads are replaced - you know, DETAILS). So we're still probably a few days from everything being done but as soon as the i's are dotted and T's crossed, we'll be ready for business as usual!
Some Convenient News: Both Sharecuse and Creators Lounge have offered to let members use their space (and our landlord has offered to cover the cost). So if you're a CoWorks member and you need a space to work this week you have choices! Just shoot an email to info@syracusecoworks.comor give us a call at 315.870.1248 and we'll hook you up with whatever you need!
We'll all be working together again soon so just hold tight and keep being awesome!